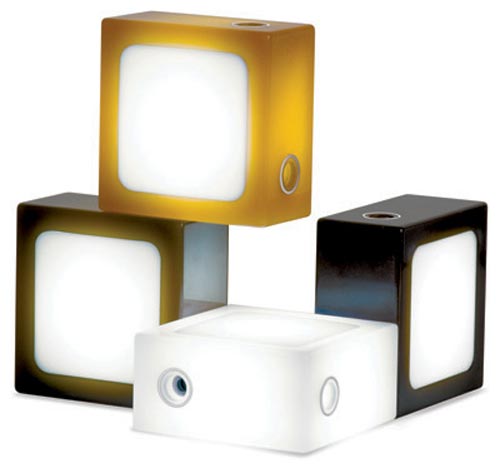 The 'TwistaLamp' is a decorative lighting system consisting of glowing bricks that can be interconnected to take various shapes and forms. If the concept reminds you of the good old game of building blocks, then you have reached the right place, because this funky concept is aimed at pampering the creative child inside you.
Each of these hand-cast resin bricks houses an LED and comes with four connectors, allowing it to be linked to another brick. You are at full liberty to link these bricks as per your whims and design your own chain of decorative lighting. The TwistaLamp can be used as an unconventional lighting source to illuminate your workspace or to decorate your home in the most unique manner.
A pack of four lamps will cost you $99.99 at ThinkGeek.