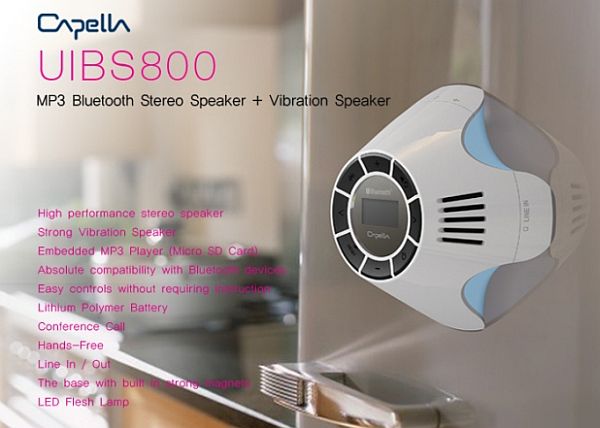 A good quality speaker/stereo can make the music experience touch a new level all together . But now-a-days quality comes caked in great designs, which has made designers to come out with ideas that no one ever thought of. J Kim has designed the UIBS800 MP3 Bluetooth Stereo and Vibration Speaker, which will melt into your hearts right away.

This high performance stereo plus speaker will solve multiple purposes. It comes implanted with an MP3 player plus Micro SD card slot, which will make you listen tunes of your choice anytime. The speaker can be flexibly coupled with any Bluetooth device like cell phones, laptops, etc. A Lithium Polymer battery will provide all the power to operate this bowl-shaped device, which is both stereo and a speaker.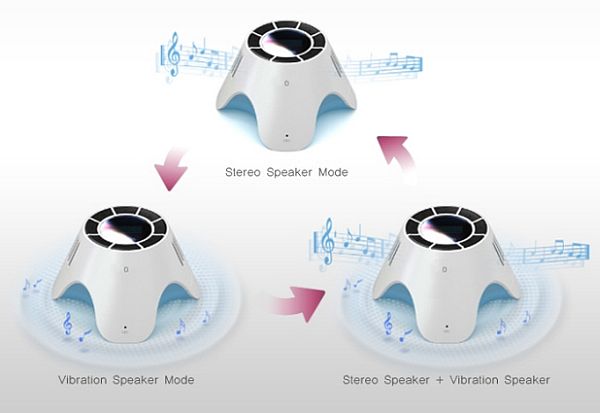 UIBS800 has easy to use features that require no special instructions. A strong magnet has been fixed at the base because of which it can be placed on an iron surface/wall, without the fear of falling down. Switch off all the lights and the LED flesh lamp will liven up the area by giving by sprinkling a soft color. Use it for making conference calls or as a hands free device, UIBS800 will whiff out nothing but a clear tone.
Get the cute looking UIBS800 MP3 Bluetooth Stereo and Vibration Speaker, and drown into a mystic world of music.
Via: coroflot