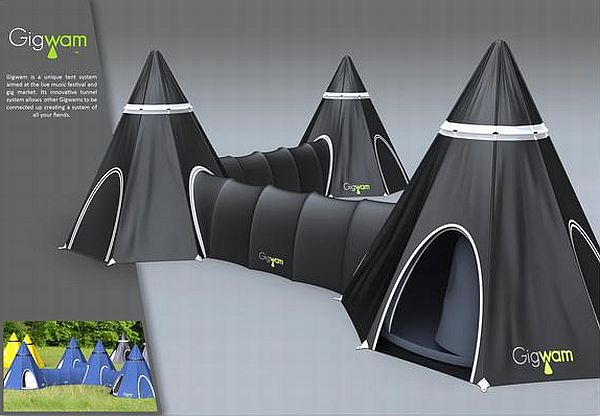 With the latest infusion of endearing designing and added comfort in all our commodities, why leave behind innovation in designing comfortable, stylish and uber cool tent systems for not just yourself but for your family and friends. With the Gigwam, there is no trouble with setting up your tent or no need to worry about the tent space. Dustin Toland from Kent, United Kingdom has designed the versatile Gigwam tent systems that can be connected with accessorized tunnels to give the effect of being together at home, even when outdoors to enjoy the raw zest of nature.
This Gigwam tent system is built essentially for two persons, its USP lies on the fact as the only designed, wigwam shaped tent system which enables its occupants to stand within the tent with adequate height and space. This tent system can build a community on its own, by interconnecting these two-person capacity wigwam tents with tunnels to access between tents. It is like a portable home within nature's abode for those who don't want to miss out on family time while getting in touch with nature's finest beauty.
The Gigwam is a unique tent system as it can be pitched from outside, without the necessity of any internal pole to stabilize the tent. The skeleton of this tent is composed of structural poles which are housed in the sleeves sown into flysheet; these flexible structural poles make up the skeletal framework of the Gigwam. The tension created by these flexible structural poles which are lodged in the flysheet causes the tent frame to hold good and strong. Given the fact that multiple units can be made by linking tunnels between two or more Gigwams gives an added dimension of fun and enjoyment to tent systems. The outdoor fun is redefined by these Gigwams.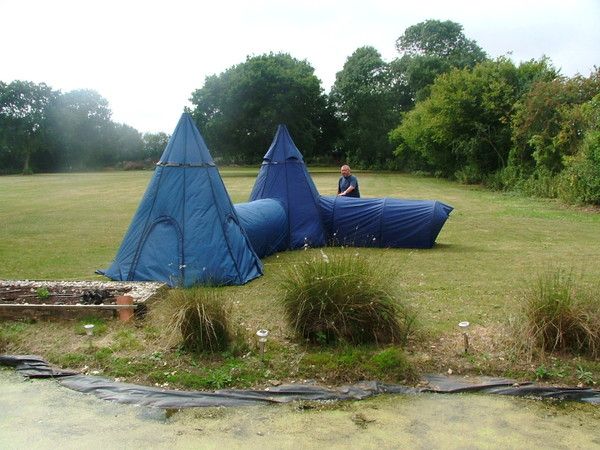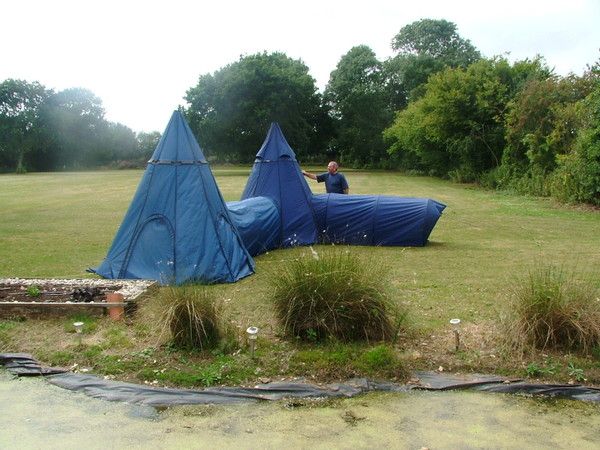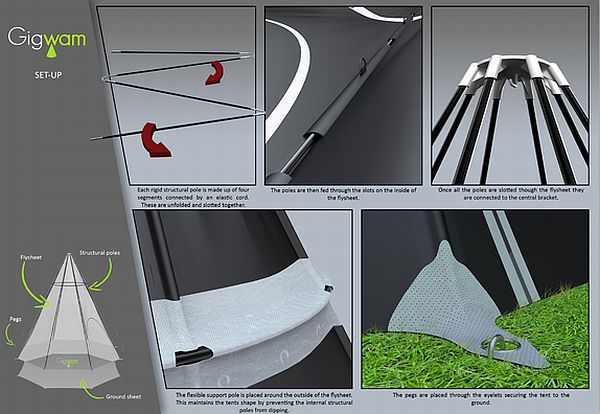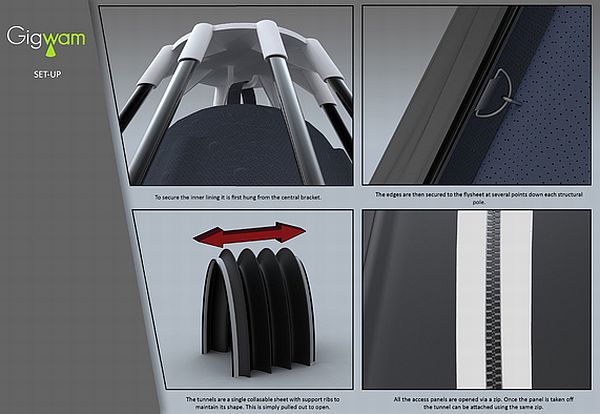 Via: behance