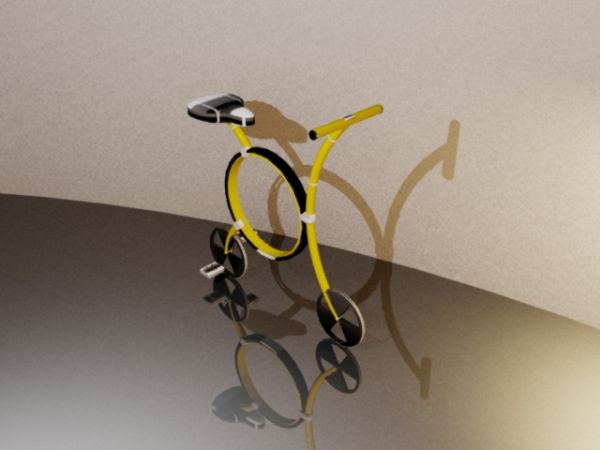 Love your bike and don't want to park it outside your house? Well, then this foldable bike is just for you. Labelled Govanti, which can retract, pivot and click to open or close, it has been designed by Carmen Garza and Rauk Chavez, students from The Art Institute of Huston.
This portable, compact and small space saving bike has spring suspension and alloy wheels. The light weight bike has rubber tyres sans air with reverse brake pedals. With a circular design and less than ten folding steps, it comes intact with a satellite radio, MP3, phone connection and Bluetooth-GPS voice alert. Available in two styles, it weighs 10lbs/ 15lbs and measures 14"/ 15.5" in diameter, respectively. Designed especially for street riding, it comes in hues of neon, black, silver and chrome clubbed with a calorie counter and LED lights.
So, ride on this foldable bike and keep it close to you always, be it your room or workplace or your classroom.
Via: Govanti