Designbuzz have featured many different Xbox 360 console cases in the past. But this Wii mod created by Martin Nielse, a Copenhagen based modder is a class apart.

Nielse has designed a custom Wii through a standard Nintendo console that can be wall-mounted, aluminium polished, and water cooled. This is the Wii UNLimited Edition.
If you have a look at the pictures, the hack makes the Wii appear bigger in size. But, that is no more going to be a matter of concern as it can be easily wall-mounted.
Nielsen, popularly known as Angel OD on Bit-Tech has included 2 x 220mm tall water cooling reservoirs with a 70mm diameter. It is also equipped with a digital thermometer that is located on the top of the left reservoir.
With a snazzy look like that, it is sure to yield you some great admiration when your friends come over for a game. Bravo to Angel OD as this is one of the most elegant Wii we have come across, though it adds more bulge to the console.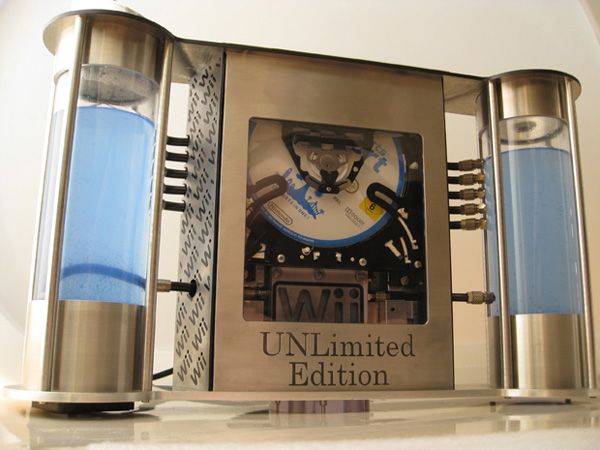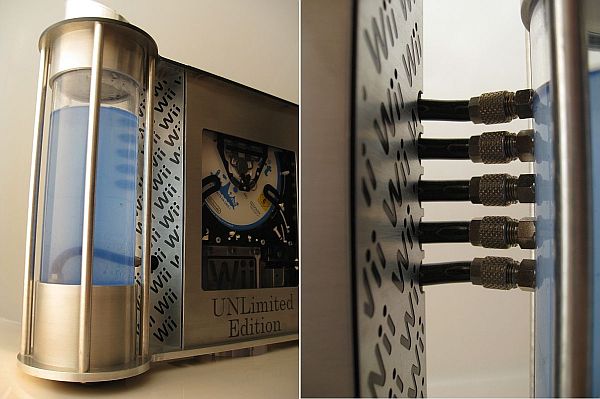 Via: Technabob