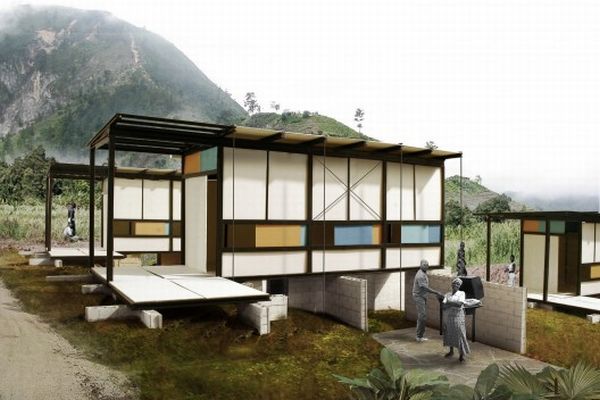 The concept
Disaster can strike anytime and anywhere, it doesn't come informed. NC-Office, a Miami firm is out with a project that will provide shelter for people who are from disaster struck areas, especially Haiti. The project in actuality is a house archetype module conceived for Haiti or disaster areas which seek relief in terms of shelter.

As per the sketch, the Haiti mountain house will be split into four modules measuring 8' x 8'. These modules can be used like normal rooms by people. The whole area has been divided by a bathroom/kitchen into a living/dining section and a sleeping quarter. The whole plan also includes a porch placed in the exterior. This part endows the inhabitants with a flexibility to use it as a public area for various purposes. The placement of this porch results in the shape 'L' which makes sure each house gets their own garden area where one can relax. With so many features, the house will come with a magic to fashion an undersized community that will be self-sustained in every sense.
Where we are now?
The house will provide the much needed shelter in earthquake prone areas like Haiti which recently left many homeless. 4"x 4"steel 'H' beams and columns are an important part of the housing structure while the façade is made up of Magnum Board panels. The whole unit as such is believed to be a rigid box that will be positioned over a chain of masonry walls. These walls blend perfectly with the landscape as well as the exterior areas. The structure is quite sturdy and can easily tolerate lateral forces produced by wind and earthquake loads.
What makes it standout?
The structure comes wedged with a 1 KW Solar Panel system which will beautifully take care of all the electrical needs. Water for all the basic chores will be provided by a reservoir that will collect rain water while the toilet itself is a self-composting unit. Plumbing and electrical conduit distances have been cut by positioning all the utilities in the central part.
Both sides of the house have narrow pieces of opening placed in a line which serve many purposes. To make sure that the interior to exterior view is not hampered a few strips have been placed low. Warm air is circulated out of the structure with the help of other strips that have been placed at the top of the wall. The highlight of these strips being that none of the openings have been fixed with glass, instead sliding rock-solid panels, mosquito nets, and ornamental metal grills for safety have been used in an apt manner.
Where do we go from here?
Haiti has been kept in mind while designing the house prototype module. Keeping in mind what happened in this part, the house will imbibe features that will keep the structure sheltered from natural disasters like earthquakes. The house will be designed in an eye-appealing manner with interiors that will be equally attractive. It will have all the safety features intact even though area for an individual/single house will sliced down as per the proposal.
About the designer:
NC-office has proposed the mountain house at Haiti which in actuality is a partnership that is Miami-based for landscape urbanism, architecture, interiors and urban design. Nikolay Nedev, Peter Nedev, Cristina Canton, and Elizabeth Cardona are the ones who take care of all the important happenings in the office and are partners in the project, who have worked as faculty at the University of Miami, Florida International University and Harvard University's Career Discovery Program. A fifty unit apartment building, a training facility for Alex Rodriguez from the New York Yankees, a prototype retail space for Inkanta is important part of the project. All the work done by NC-office has been put on display in Miami, New York, Boston, and Stockholm.
Related trends:
1. Coral Reef matrix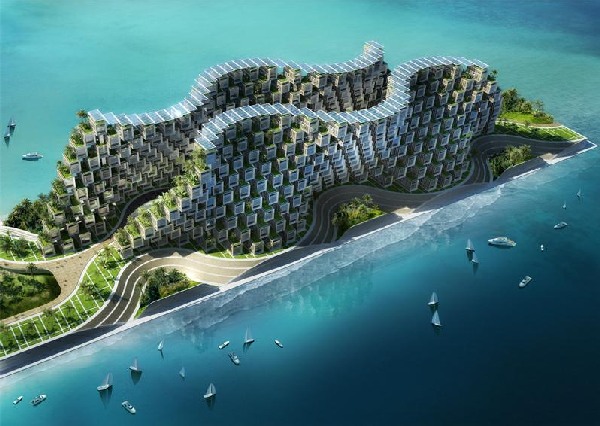 Coral Reef matrix designed by Vincent Callebaut architects has re-imagined providing shelter to Haiti earthquake victims that too with all the safety intact. It is a sustainable innovation that will offer inexhaustible options for safety. Carbon emissions will be cut drastically as electricity will be produced by exploiting natural sources like wind, solar and tidal power in this carbon neutral eco-village concept which in true terms will be ahead of times. Massive earthquake-resistant concrete piers will act as a base for holding complete modular housing communities. Food will be grown in individual garden plots that every house on Coral Reef will come with.
2. Green Horizon Prefab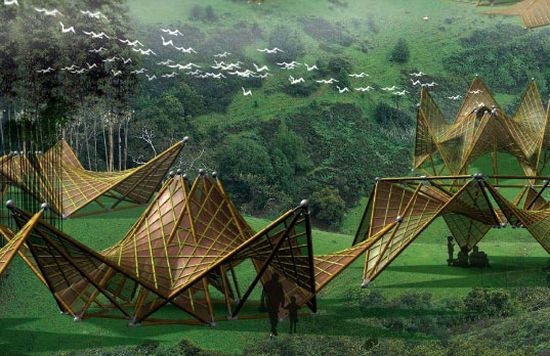 The Green Horizon Prefab is an eco-house that comes wedged with grey water recycling and solar panels that trap the energy from sun. Transporting it from one place to the other does not come with added trouble as the prefab can be shipped as well as sent to its destination on a truck. The Green Horizon Prefab as the name hints has been crafted out of recycled materials.
3. Core House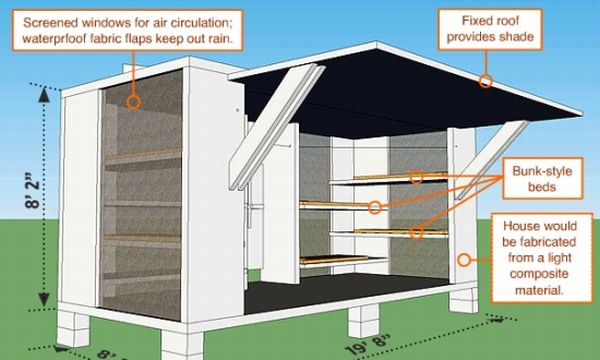 Core House has been designed a Miami architect and planner named Andrés Duany. The structure looks like a bunkhouse s capable of resisting earthquakes and hurricanes. It has been crafted from materials that are durable and space-aged and is lightweight. This temporary dwelling can be expanded which will easily provide accommodation for eight people. Composite materials those are fireproof, waterproof and mold-proof have been used to craft the prefabricated house. The house which when packed measures two-feet in thickness is transportable and all the parts can be placed together in a matter of hours with the help of local laborers.
4. Portable bubble House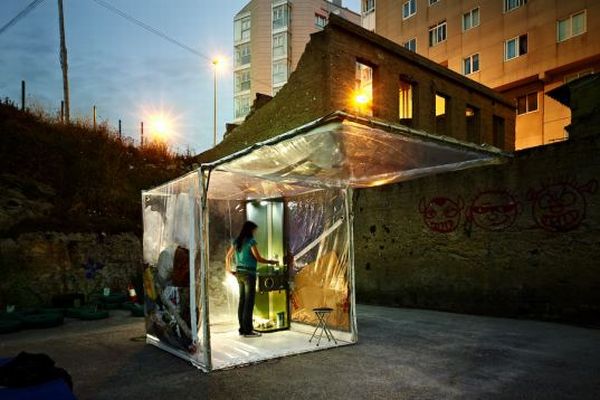 MMAS and architect-artist Cipriano Chas collaborated and came up with an ingenious design called the Portable bubble House which is a creative housing substitute. The basic idea was to create a house which is not permanent and could be transported from one place to the other sans any difficulty. They also aimed at offering the residents with all the basic comforts in every form.
5. Ultra Adaptable Green Horizon Prefab
Ultra Adaptable Green Horizon Prefab comes with a capability to deployed anywhere in the form of an urgent situation haven. The prefab comes with electricity, water and food that will last for a week for four people. The whole project lays stress on powerful construction, prefabricated modular parts, and a pack of green building approach.