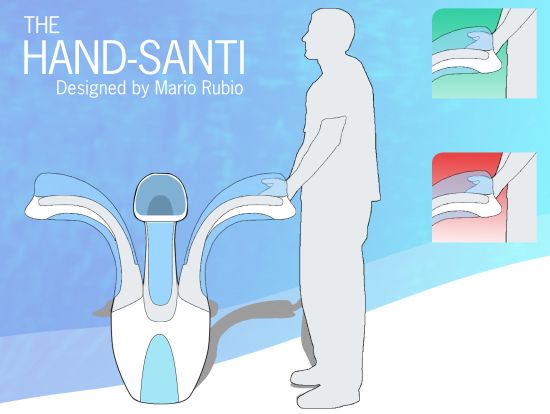 Hand washing is a simple procedure to prevent the spread of germs and to avoid getting sick. Since we have to wash our hands before we eat, prepare a meal and after using the restroom, designer Mario Rubio has designed a hand sanitizing washing unit for up to four people, making it easier to place in public settings like hospitals, restaurants, kitchens, malls, schools and public restrooms. The HAND-SANTI also eliminates 99.9% of germs killing even the tiniest microscopic bacteria and germs that cause common sicknesses like the common cold and the flu.

Hands trigger the sensor in the hand slot to start the washing cycle that lasts for four seconds. The motor pumps water through the soap reservoir mixing the soap and water as the water travels up through the hoses, then through the water jets. The jets spray soap 360 degrees onto the hands. The 254nm "Ultraviolet Lights" turn on for the first two seconds of the washing cycle. UV lights kill bacteria, mold, fungus spores, germs, micro-organisms and airborne bacteria.
The second stage is the drying cycle. It begins after the washing cycle is finished, and lasts for an additional four seconds. The motor has an integrated heating system that pumps warm air at 35 psi into the jets drying the hands. The HAND-SANTI completely disinfects and dries your hands in just eight seconds.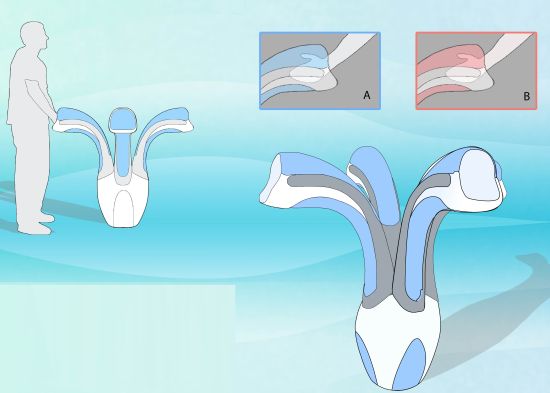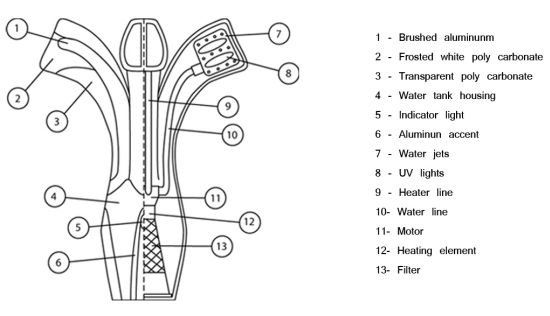 [Thanks Mario]