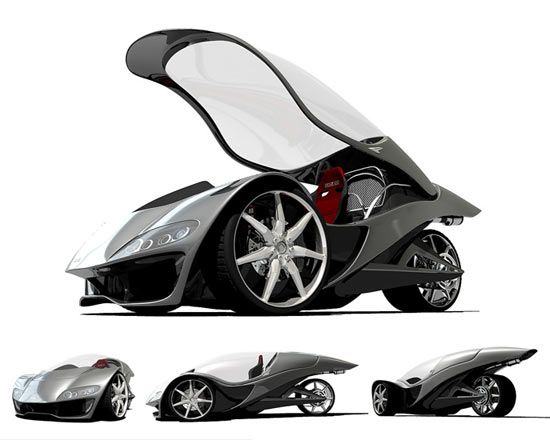 Designed with the urban travelers in mind, the 'Hawk' by Alex Hodge is a futuristic vehicle that will make commuting entirely personal. Call it a car or a bike, the three-wheeler promises optimum comfort with style. The single-seater vehicle can reach the top speed of 233 kilometers per hour, thanks to its Honda RC51 V-twin 999cc engine, with a redline of 10,000rpm, 120RWhp. The outer body of the conceptual vehicle is finished with fiberglass, which reduces the weight of the car in a huge way. While the interior is decorated with molded plastic and leather trim. Its 19-inch alloy wheels, outfitted with twin rear and front disc brakes, gives complete control to the rider.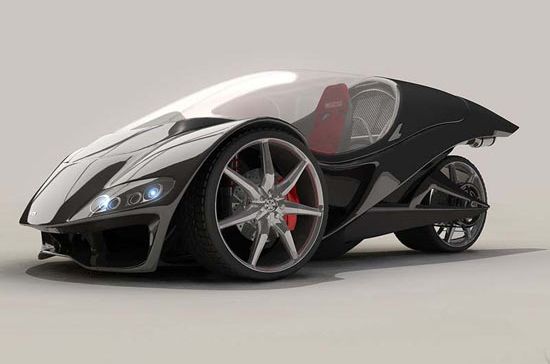 Usability:
The hawk is a smart city vehicle that comes with alloy chassis and digital dials, giving the aerodynamics and information about the vehicle respectively, enhancing the safety as well as comfort even in the most trying conditions.
Via: Dvice
Designer:
Alex Hodge is a young designer and artist, with a degree in Product and Industrial Design, from Dunedin, New Zealand. He's currently working as a designer for Escea Gas Fires.