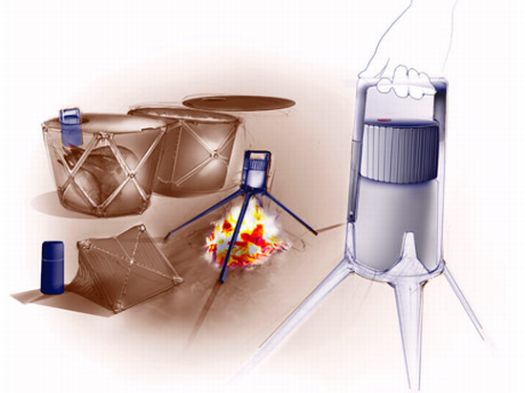 We may have the latest innovations and technology to assist doctors, but modern medication is still a far-fetched dream for millions of people who lack basic infrastructure and electricity in the rural ares of the developing world. However, a team at Stanford, funded by Adam Grosser, has come up with a new refrigeration system that doesn't require electricity. Compact in size, the portable device includes a refrigerant that activates after the fridge is heated and left to cool.

Design Status:
At the moment, the Zero-Electricity Fridge is only a design concept, projected to cost around $50 after consumer production.
Usability:
The mini-fridge will be a handy gadget for keeping vaccines in the required cold temperature. It will come in handy in underdeveloped areas where often medication isn't possible due to the non-availability of electricity.
Via: Core77