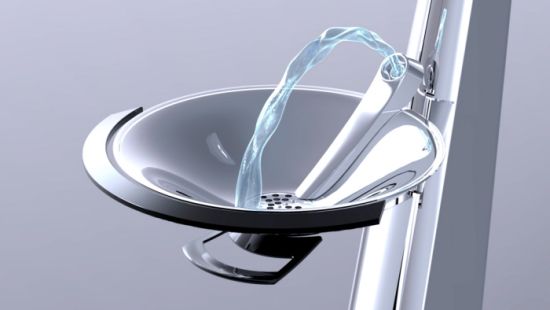 No matter how hard we try, nothing seems to work in changing the universal splish-splash untidy appearance of our basins. That does not mean we lack proper etiquette or do not know how to use one. In fact, on the contrary, it's the basin design which plays the spoil sport by being either too small or too high for an average person.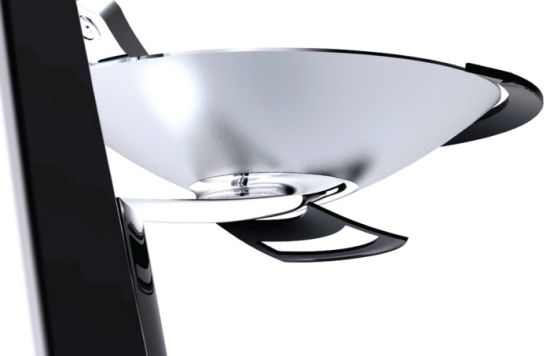 Designer David Bulfin has visualized a height-adjustable drinking fountain called Essence which promises to fundamentally alter the way you engage with the nearest drinking fountain. The circular basin attached to a 6-foot-tall tower has an integrated bubbler spout and a water activation bar. The bar made from anti-microbial plastic gets activated by any kind of touch to release a stream of water from the bubbler thereby eliminating the risk of physical contact with the bubbler or a possible backsplash.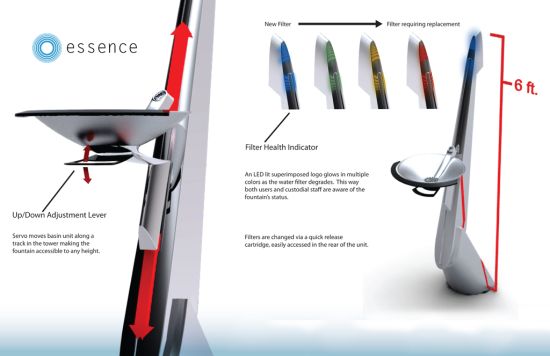 The basin depth too is four times that of a traditional sink which reduces splash and makes it easier to fill bottles as well. The sink also rotates automatically at 360 degrees when in use helping remove both debris and bacteria, helping maintain hygiene. The fountain's tower is equipped with a filter health indicator. Its LED lit superimposed logo glows in multiple colors to indicate filter degradation, thereby hinting toward an immediate change. This ensures a supply of clean drinking water.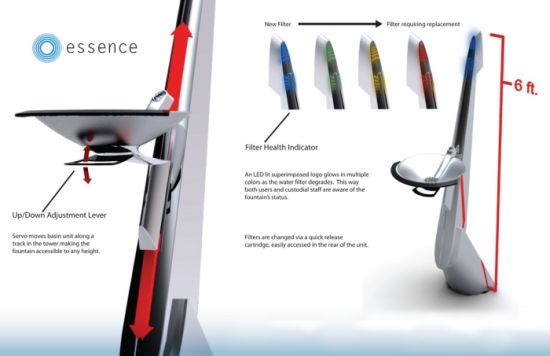 The fountain's most interesting aspect is the up/down adjustment lever. It aids the sink to slide along the tower and adjust itself at an appropriate height according to the user's needs. This eliminates the need to stand on tip toes to reach the basin or may be bend too much just to reduce the splash.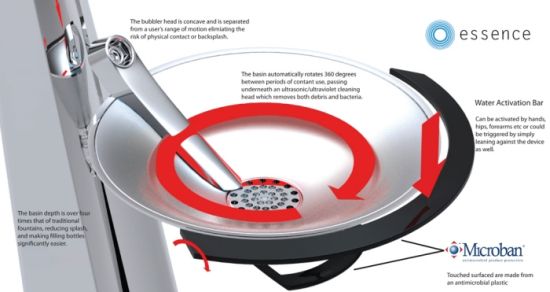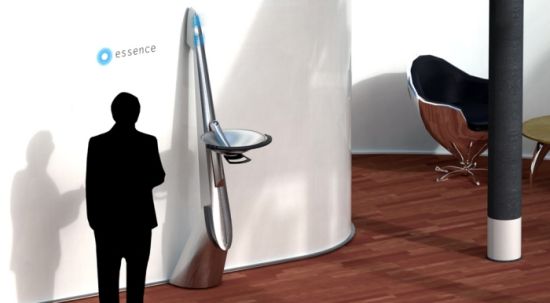 Cheers David Bulfin!