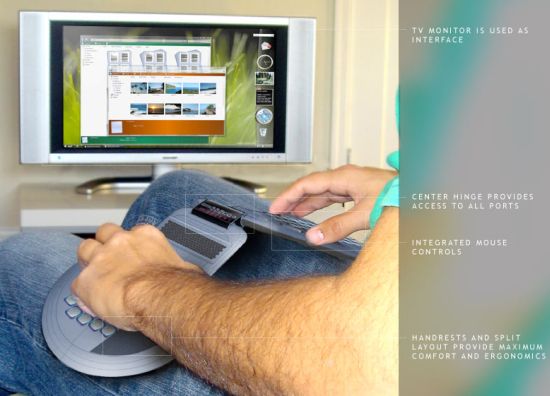 Are we done with those conventional ways of computing! If we aren't, we would probably miss out on a future that beckons. A future that holds so much in store for us, like the Consol, which is a home media center that would make computing an experience to remember. An experience that sheds the use of wire to the hilt, its superlative ability to interface with electronic products would make it a functioning contrivance for every activity involving the same.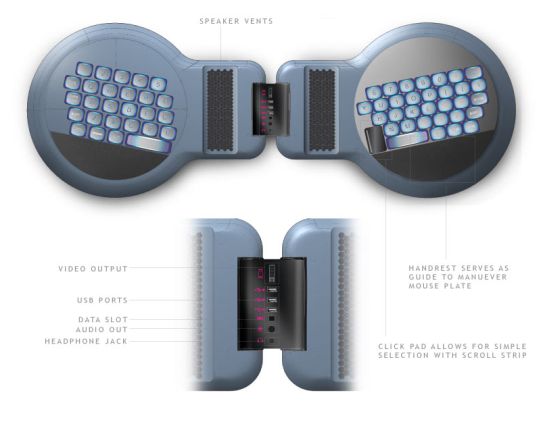 You cannot pick on a singulated factor and hail it as rare, for this entire design is a refreshing thought that doesn't really smell of old thoughts. We begin with the keyboard that has the QWERTY format divided in a manner that makes working on it for hours looks simple and fun like playing a game.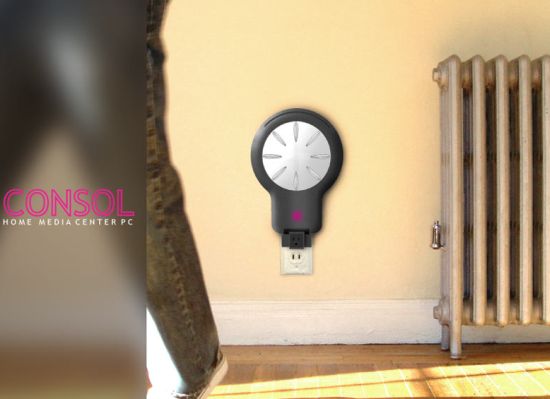 While using it as a non computing gadget, the Consol doubles up as a device that can play stereo quality music controlled through a touch screen remote. Connect it to your telly and you could surf the net on a giant screen, things would we better if it is a HD variant.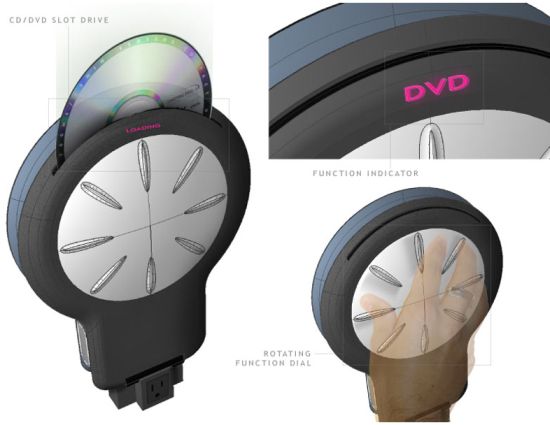 It is a device that can control all your thingamajigs sitting at one place. The interfacing ability can make it your music player, computer and gaming console at the same time. You cannot be better equipped to multi-task, for such is the capability of this contraption.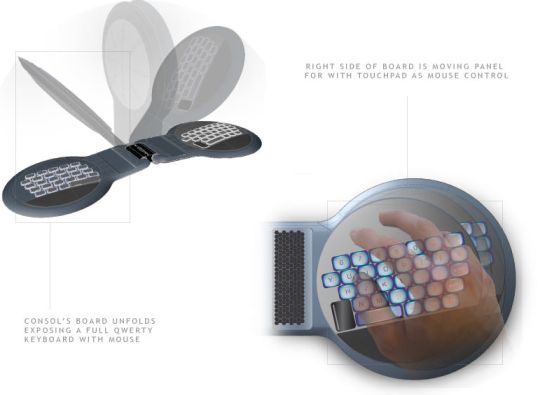 Source: NextGenDesignComp