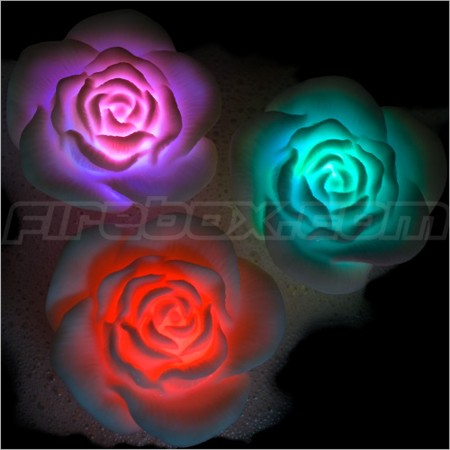 Turn your bathroom into a rose-filled ecstacy with these gorgeous Rose Bath Lights. These waterproof lights have been designed to add to the ambience of your bathroom.
Just place these rose shaped lights in the bath tub and get a tranquilising atmosphere as they gently change colours.
The Rose Bath Lights can also be used in your swimming pool, or to add to the beauty of your fish tank.

Gift these lights to your dear ones or use these to pamper yourself.
The Rose Bath Lights measure 7″ in diameter and require 3 x LR44 batteries.
A pack of three costs you £9.95 at firebox.