As a homeowner, you have a lot on your plate every day, that it may become virtually impossible to finish all the items on your to-do list. You definitely need help in the area of home cleaning, but very rarely will you get it because of concern with the cost of maid services.
When you have a spouse who is as time-crunched as you are, and kids at the house who love playing, you may find yourself struggling to keep up with the clutter of toys just to get everything in order.
If you have ever considered seeking the help of professional cleaners like Pristine Home to supplement some of the daily task you are doing, one of the main considerations is the cost for the service. Does it make financial sense to hire maids to do a regular cleaning of your home? Is it something I can do without?
To help you understand the real cost of hiring professional cleaners, we go over some of the factors to consider in computing the cost of getting help from experts:
1. Location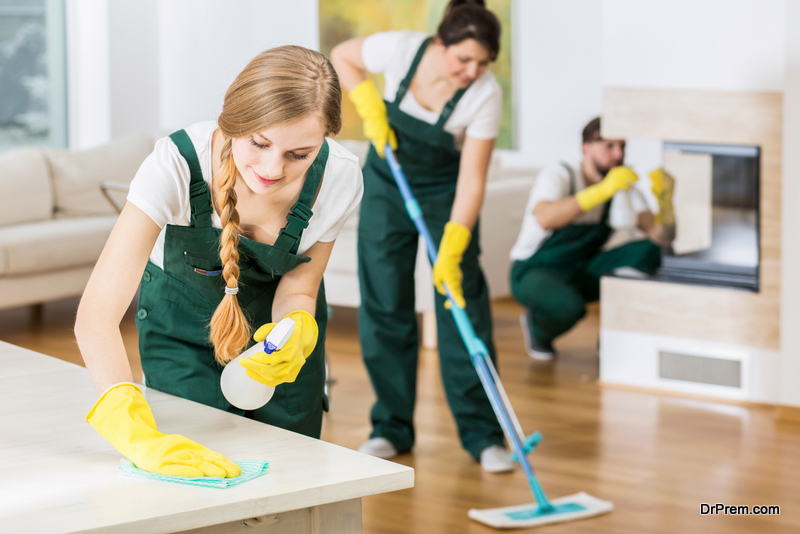 Where you are located in Australia plays a crucial factor in determining the cost of hiring maid services. The national average is about $30 per hour, but that rate can increase or decrease depending on your location.
Professional cleaners in Western Australia, Victoria, Queensland, and South Australia charge the lowest rate for house cleaning in the country at $30 per hour.
If your residence is located in New South Wales, you can expect to shell out an average of $35 per hour.
The cost of maid services is highest in the Australian Capital Territory, where you will be charged a minimum of $37.50 per hour.
2. Size of your house
The size of your residence will dictate the cost you need to cover when hiring maid services. During your consultation with a prospective cleaning company, a member of the staff may ask for details such as the exact square footage of your house to be able to provide you with an accurate estimate of the cost. A cleaning personnel may also visit your residence prior to the cleaning schedule to inspect the current state of the house including the level of dirtiness, and the extent of cleaning needed.
Aside from the size of your home, you should be clear in the number of rooms that you want cleaned.
In essence, you will pay more if you live in a property that measures 1-500-square-foot compared with someone who resides in a 500 square-foot residence with only two bedrooms and one bathroom.  If you live in a spacious place, but only require cleaning for two to three rooms, then you can still get a lower price for the service.
3. Cleaning frequency
When hiring cleaners for your home, you can choose how many times you want them to do a standard home cleaning. You are free to choose a weekly, fortnightly, or monthly cleaning appointment based on your specific needs. You also have the option to schedule a one-off clean, which is ideal at the start of spring, and if you have just moved in to a new place that needs a detail cleaning.
The frequency with which you prefer a domestic clean is an important factor that will determine the cost of the cleaning service. In most cases however, you spend much more when you schedule a one-off clean because companies mostly adjust their rates only for clients who schedule a routing cleaning, as it means repeat business for them.
Here are the average rates for common cleaning services:
Carpet cleaning – starts at approximately $10 per room. Rate may be higher if you have a large room
Window cleaning – $30 per hour for windows that do not require detail cleaning. Can go as high as $45 per hour if it will take cleaners longer to make the windows clear again
Roof cleaning – Ranges from $38 per hour to $80 per hour. Rates are determined by looking at the current condition, shape, and size of the roof
End of lease cleaning – The average rate for this is $33 per hour. If you were able to keep the rental property clean that it needs only a basic clean, the rate can be lower at $25 per hour.
Article Submitted By Community Writer