If you want to improve the overall look of your home, you should focus on choosing the right roofing design. Choosing the best one that'll complement the architectural style of your home can help improve its value and enhance its curb appeal.
Regardless of your preferred roofing material, whether you want metal, asphalt, slate, tile, or wood, the right roofing design will define the personality of your home.If you're confused with the available options in the market, you can consider hiring experts, like Jackson Contracting, to help you with your roofing needs.
To improve your home's overall look, here are some roofing designs you can choose from:
 1. Gable Roof Design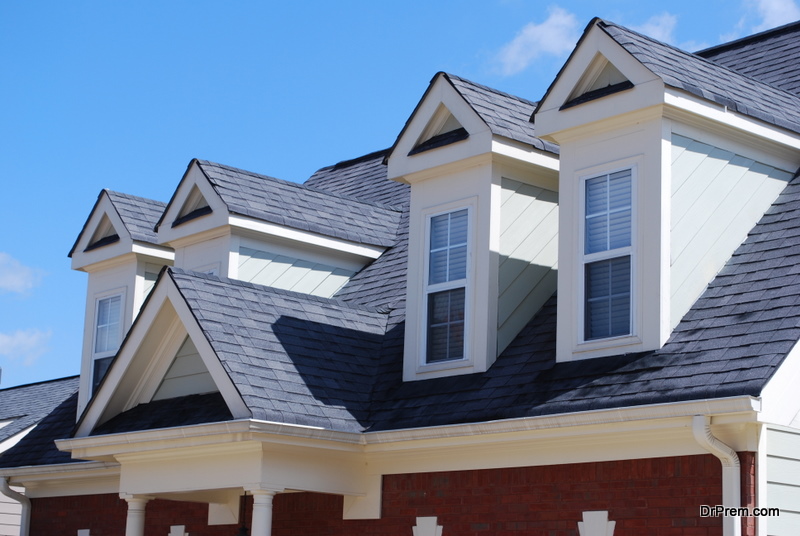 This refers to the triangle shape formed when two of your roof's pitched areas meet. Basically, a gable style roof is similar to a traditional small house where one side is up and the other is down.
Many roofing contractors admire gable roofs because their shape entails covering two flat surfaces without any valleys or hips, which means that any kind of roofing material may be used. The design is available in almost any kind of roof pitch – from a low-slope,ranch-style home to a steep A-frame. 
2. Flat Roof Design
The majority of flat roofs aren't really flat, but they're low-sloped roofs that look flat to run-off rainwater. Commonly, a flat roof is found in many commercial buildings, modern architectural homes, or home additions like a sunroom.
As its name implies, a flat roof has no pitch, which may result in obvious rainwater problems, creating stagnant water for mold, mosquitoes, or bacteria. 
3. Dutch Treat Roof Design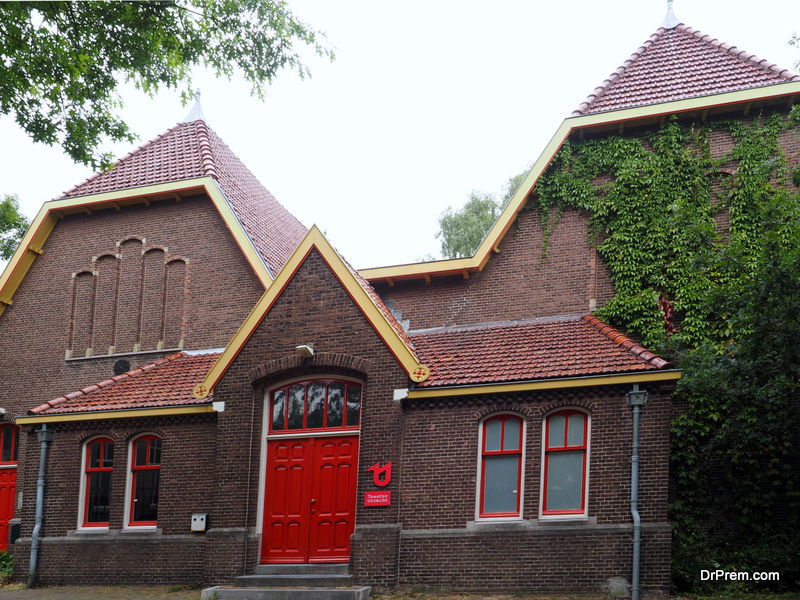 This roofing design comes with steeply sloped roof sides, like Dutch Colonial houses, which cover most of the exterior sides of the second floor of a house. This makes the roofing color and material choices very noticeable. The best options for roofing materials that'll suit this design are shakes and wood shingles.
You may also consider synthetic substitutes, like laminated composition shingles. For the natural materials to extend the lifespan of your roof, you can check for a fire-retardant treatment. 
4. Shed Roof Design
Many roofing designs are defined on how their slopes tie-in to one another. But, shed roof design features no adjoining slopes because this is pitched in one direction only. This design grows in popularity in modern houses while continuing to be a great option for sheds.
Homeowners who prefer shed roofs can make the most of having an attic space with aesthetic and functional interior room. The roof design also lends itself to a lot of natural light into the property, while allowing you to have a unique profile in your neighborhood. 
5. Sophisticated Slate Roof Design
Attractive and elegant, the unfailing beauty of a slate is paralleled only by the cost of maintaining and installing it. The best thing about this roofing design is that it can complement a variety of colors.
If you don't want to spend a lot with this roofing design, you can choose a composite material that's made of resins and slate. It features all the good looks of natural slate with easier care and installation. 
6. Hipped Roof Design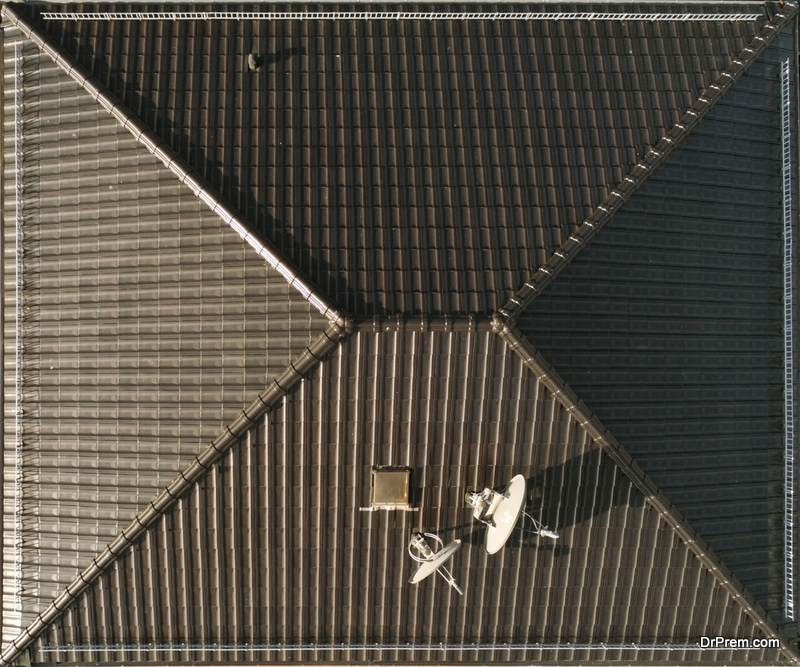 One of the problems when it comes to a gable roofing design is that the ends of the houses will have no cover or shade since there are only 2 roofing surfaces. Fortunately, there's a roofing design that you can consider to avoid this problem – a hipped roof.
Usually, hipped roofs have a total of 4 sides, 2 with trapezoids, and 2 with triangular shapes. Unfortunately, one of the challenges with a hipped roof is matching the materials between the ends and sides. However, they do great in high wind areas, most particularly the steeper pitch.
7. Mansard Roof Design
It's a French roofing design that looks like a hat to adorn your home. Mansard's profile features a total of 2 slopes on every side. The roof slope's bottom part is steeper so the roof's pitch barely starts. It enables more rooms on the inside and in many cases, creating a story within your home's roof part.
The roof slope's top part is angled more as it meets up with the low slope roof or an adjoining flat. A mansard roof creates extra space, which can be beneficial for those who want to make another room anytime they need one. But, it's challenging in terms of framing. The reason behind it is that you'll more likely require metal roofing materials, like metal shingles, which is difficult to maintain.
Bottom Line
Your roof won't only keep out the wind, rain, and snow. It also has ventilation and insulating properties. Depending on your preferences, there are countless roofing designs you can take into consideration.
To improve your home's appeal, make sure to choose the one that'll match your home architecture, and never hesitate to hire professionals if you need a hand.
Article Submitted By Community Writer