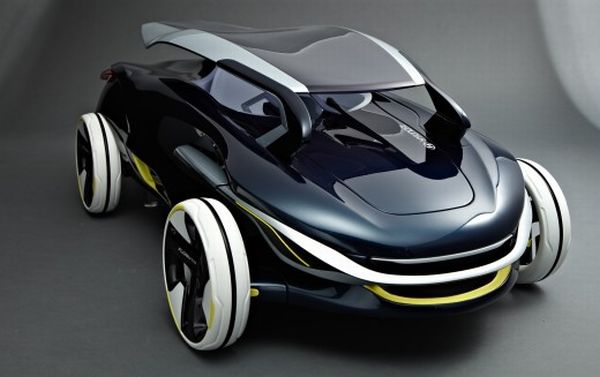 Having a car that gets you from A to B no longer cuts it in the hyper-competitive world today. These days every vehicle has to deliver more than one function and multi-task. The Hyundai FLOAUTO concept seeks to be just such a vehicle that would not only be a way to go places but also be a personal space for both land as well as water-based activities.
Composed of two words, FLO (floating) and AUTO (car), the concept is an amphibious four-wheel vehicle that is powered by an electric motor. The most unique feature in the design is the multi-functional roof which also doubles up as a trunk for surf boards as well as a useful seating that serves as a chaise lounge or chair. Solar panels housed on the roof also provide the vehicle with extra clean energy.
Inspired by yacht design, the FLOAUTO comes equipped with all kinds of gear to make it an ideal recreational vehicle.
The FLOAUTO's body surfaces have been designed out of two types of material with opposing properties, provide buoyancy and balance on the water to help it float and also help it reduce drag and wind resistance when it is used as an on-road transport.
Via: Car Design