ICE or Ideas for Contemporary Environment in collaboration with Trinity have recently won a second prize in an international invited competition for its latest project DC6. DC6 or the Dragon City, in Vung Tau, Vietnam, will lie close to the beach, which will make it an ideal location for a resort. Wealthy oil city, luxurious housing, hotel and time share apartments are the driving force of the property market aided with the fact that Vung Tau is a popular seafront resort for the city of Ho Chi Minh. Since a high density mixed use seafront resort near Ho Chi Minh City, the design of DC6 intend to take full advantage of the programs on the site by introducing a mix of time share, residential units, hotel, commercial and recreational spaces.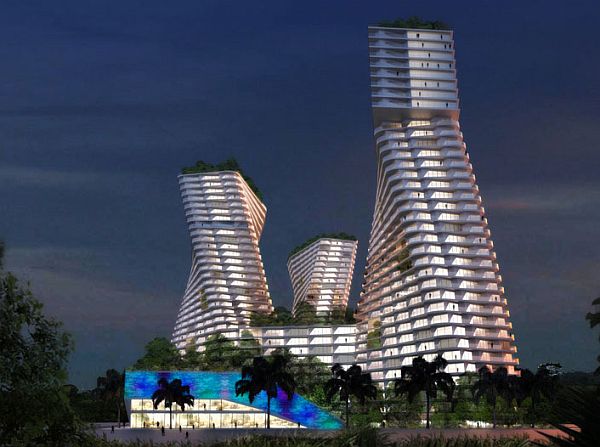 In order to resolve the disadvantages of the density, the design was created as such that it puts emphasis on maximizing views, privacy and environmental aspects, to resolve the disadvantages of density. DC6 tries to integrate time share units, residential apartments, serviced apartments and commercial programs in an area of 330,000 square meter facility. To overcome and in order to answer to the problem of high density requirements of the site, the design intend to create an iconic urban resort that transforms the large, solid volumes into a dynamic, fluid configuration.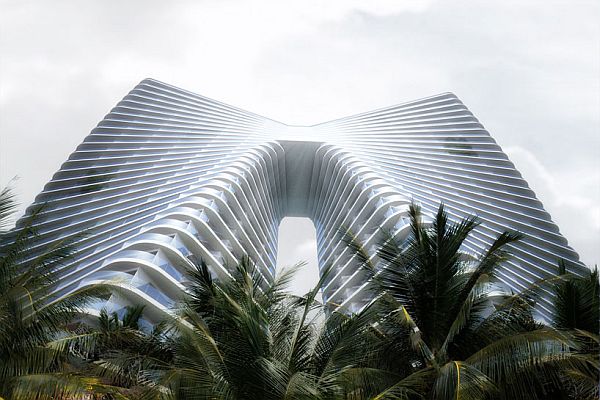 To get the maximum views from every apartment and to provide increased levels of privacy, the shifting towers move around the site and pull away from each other at important angles. Street level podium supports the towers, thereby incorporating resort facilities, shopping and food and beverage outlets. DC6 also boost to have a rich landscaped garden that surrounds the base of the structure, merging environments and providing spaces that slowly transition from inside to outside, resort to beach.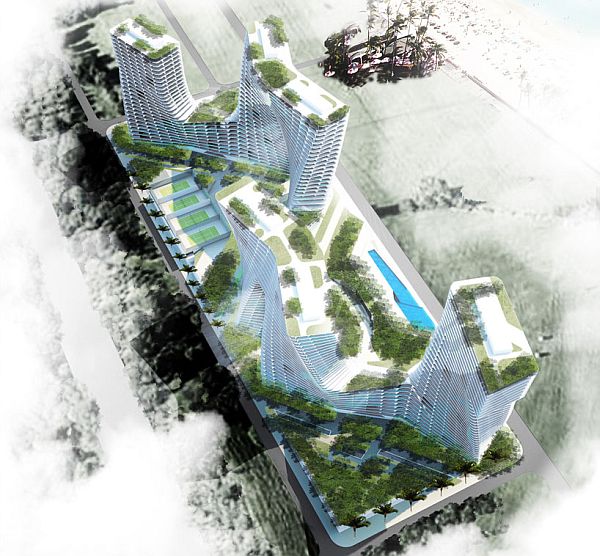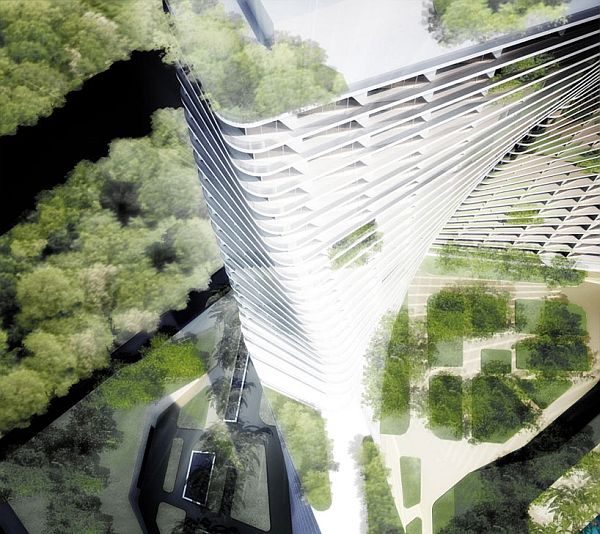 Via: Designboom