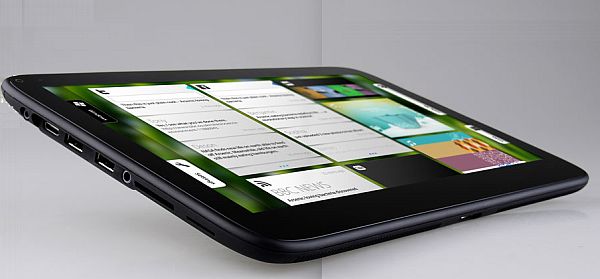 Developed for offering easy access and better convenience to the end users, PEGA D&E has recently launched a revolutionary 11.6" tablet PC. Christened "Lucid", this slim, light-weight and easy-to-operate tablet PC with a highly responsive multi-touch screen is exactly as its name promises it to be.
Designed after endless perseverance, Lucid is one of the most competitive tablets in the market today. With a weight of barely 850 g and a thickness of just 13mm, this 11.6" flat screen PC is the result of a seamless integration of hardware and software components in addition to the research, design and engineering potentialities of the PEGA D&E team. Proposed to be marketed as the future of cloud computing, Lucid has been designed after careful research and evaluation of the needs and habits of the end consumers, with a special emphasis on aesthetics and ergonomics.
Lucid, with its technical features justifies that it is not just its looks and design that would help it steal a march ahead of its competitors. With slots for attachment of external jacks and on-board 2.0 USB ports, in addition to a powerful processor and RAM, this tablet also has a solid and spacious hard drive. For those desirous of extra storage space, an external drive can be plugged in any time. Its onscreen keyboard and multi-touch feature make it chic and desirable for the tech savvy as well as those always on the move.
Designed to provide its clients with the best time-to-market solution, PEGA D&E has through Lucid attempted to provide the best synergistic option possible, which is not just cumulative of its engineering and design skills but which also show cases its technological know-how and understanding of the consumer markets.

Via: PEGA