Are you looking for an effective project management tool?
Do you want to enhance the productivity of your employees?
If the answer to these questions is a big YES, then this review will help you out.  Clinked is a cloud based project management tool that is perfect for any sized business. Clinked helps businesses and teams to work efficiently through its cloud based platform. The app offers a secured, simple and social environment for internal and client based use. Through this review, we will highlight some of the many features that come with the app.
 Features of Clinked cloud-based solution
Image Source : clinked.com
The features of any app help to make the decision process easy. Let us look at what you can expect while using this app.
·         Efficient teamwork and client communications
Clinked is equipped with various tools and features that make collaborations easy and fast. For efficient teamwork and client communication, everybody has to be on the same page. Clinked allows you to make changes, upload different types of files and also offer other such features and communication tools.
·         It has an effortless feel and look
Clinked is a mobile app that comes with a simple feel and look. It is also one of the promising software for white and branded labeled portals. The features and services of the app vary depending on the kind of pricing or plan you choose.
·         Clinked a user-friendly and organized app
The developers of the app have done an excellent job of ensuring that Clinked is a user-friendly app. Through this app, you can easily organize all your files and documents so that you do not have to waste time searching for them.  You can make folders to keep all the information that you need and share them with others.
·         A project management tool that is on the go
Clinked is available for both iPhones and Android mobiles. You can easily download the app on your smartphone and use it even when you are on the move. Moreover, you can download it not only for your desktop but even on the tablet.
·         Clinked is a project collaboration software offering remote access
Another good thing about this software is that you can access it remotely. As this is a cloud based solution, you do not have to worry about losing out on any essential data. It comes with great functionality, value for money, and ease of access.
·         Instant messaging and other communication tools
The project management tool offers various kinds of communication tools, including instant messaging and discussions. This helps to make sure that nobody misses out on anything important.
·         It makes it easy to keep clients in the loop
It is very important to ensure that you keep clients in the loop about their ongoing projects. Clinked web based project management solution allows you the flexibility of allowing your clients to access any document or file they need related to their project. This will help them to know the work in progress.
·         A free trial period and budget based paid subscriptions
As a project management tool, users benefit from using the free trial period before opting for a paid plan. The free trial comes with limited features but gives you a good idea about what to expect when you go for the paid version.
·         Different forms of support
Customer support is one of the important factors that every customer needs. For any questions, queries, or concerns, you can the company offers 24/7 customer support service. Clinked users can contact the customer support team through various options like E-mail, phone, tickets, and training. 
Benefits of Clinked cloud-based solution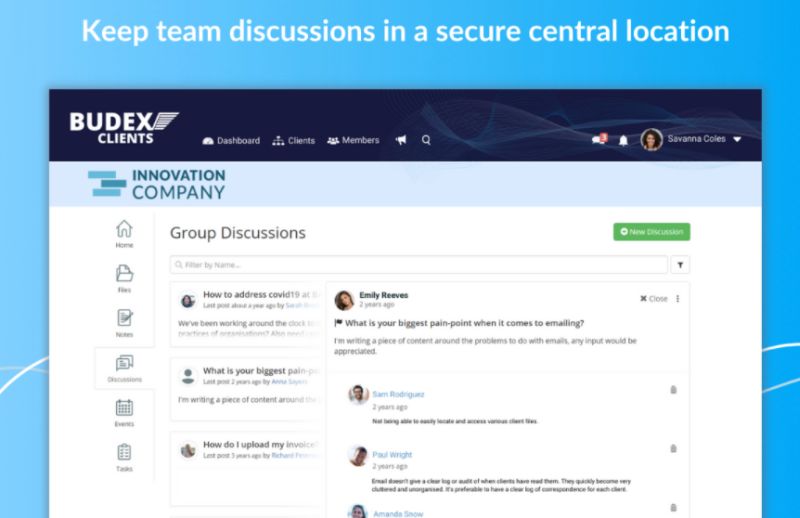 Image Source : clinked.com
Clinked as a project management tool is ideal for freelancers, startups, SMEs, and Enterprises. It comes with various specifications like API, customization, mobile support, and mobile app. Let us look at some of the different benefits of Clinked.
·         Compatible with different platforms and language support
It is compatible with various desktop platforms like Mac and Windows and mobile phones as well. The project collaboration software offers additional language support making it accessible for people from all around the world.
·         Payment plans and pricing options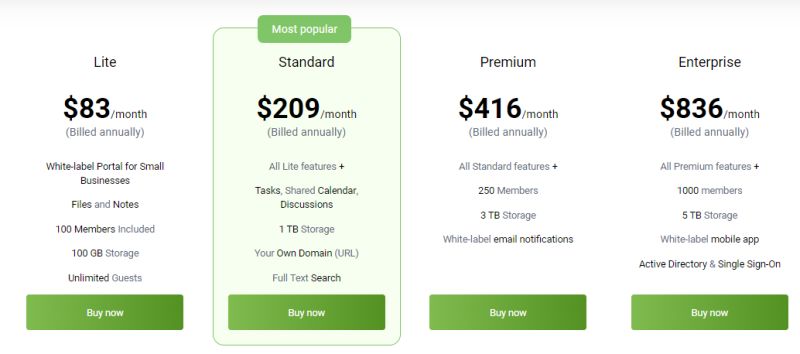 Image Source : clinked.com
You can choose from monthly or yearly payment options and methods and opt for the starter, collaboration, and premium payment plans.
·         Calendar management and settings
The calendrer management project management tool allows you to keep track of necessary meetings, deadlines, and other important dates. You can also set the notifications so that everyone on the team. 
A final note on Clinked project management tool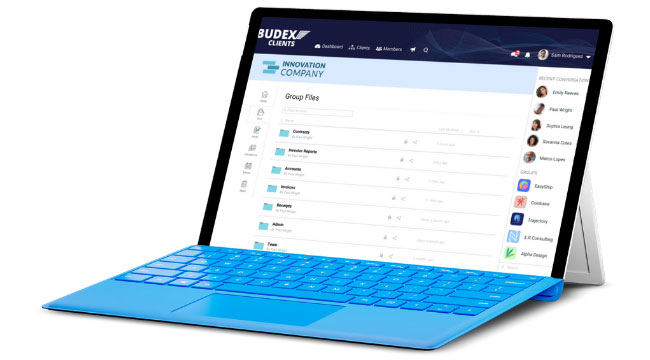 Image Source : clinked.com
Clinked web-based project management solution is the one-stop solution for all your project management needs. It is a user-friendly app that is compatible with desktops and mobile phones.  Business owners, management teams, and clients can easily use this platform to send and receive any information they want. Since it is a cloud-based solution, you can even gain remote access to any data you want.