The dream of every homeowner is to make their house as comfortable and aesthetically appealing as possible. For many, this means having a plan for the home design from the construction phase to the final interior and exterior design stages.
If you want to renovate or build a new home, sorting through the many home décor ideas is a great place to start. That way, you'll find several design ideas to influence your new project. Here are some home design concepts and décor ideas you could borrow to inspire your next dream home.
1.Make the Walls Stand out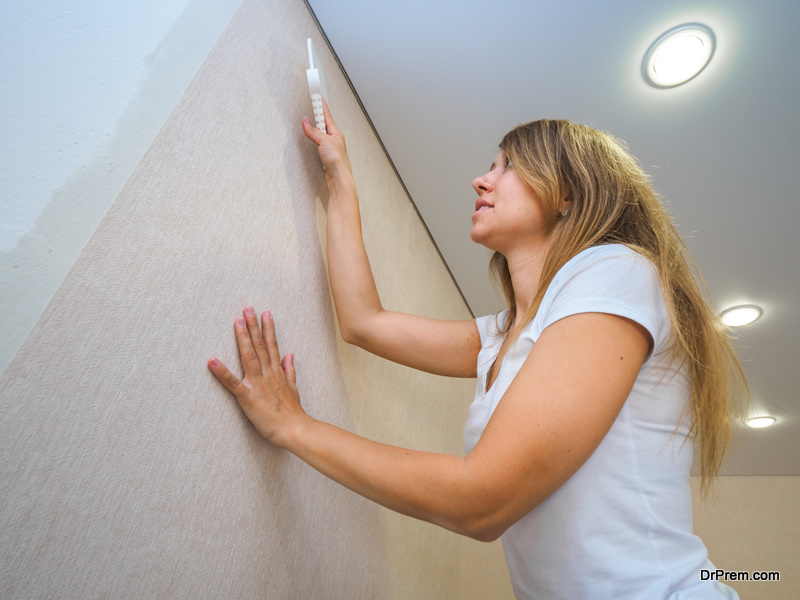 Walls are our canvases for telling our stories. There are limitless ideas to help you make those blank walls speak on your behalf. If you're a nature enthusiast, having a vertical herb garden in your kitchen wall will not only allow you to let nature in, but you will also reap its health benefits.
It doesn't end there; bathroom walls and the frequent steam baths are ideal for keeping a maintenance-free garden in your bathroom. But not all bathrooms will accommodate a garden or plant decors. So you want to sit down with your interior architect or designer and get the facts right before giving it a go.
If you love art and won't mind bringing those imaginations to life, you can choose to install cosmos walls in your living room. This is a great way to improve the aesthetics of your interiors. Not to mention the fact that your wall will act as a focal point, drawing the attention and capturing the imagination of your guests.
2.Get Creative with the Stairs
For many people, the staircase is just a bridge to the adjacent room and adds little to no aesthetic value. However, the stairs hold boundless opportunities for making your home beautiful and more spacious. If you want to save space in your small room, having under stairs storage will go a long way in conserving your space. You can also design drawer stairs. This will provide enough space to store your books, documents, and even valuables. And since the staircase's storage is hidden, your items will be safe in case of a break-in.
3.Invest in the Right Set of Furniture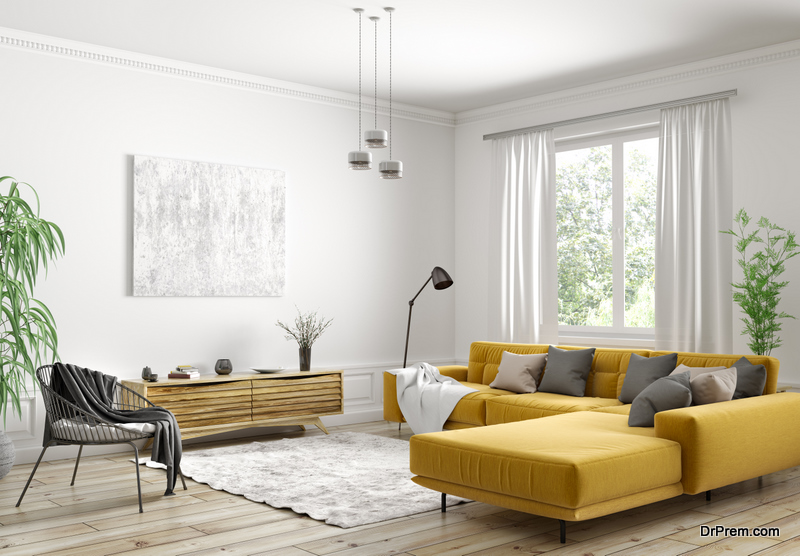 It's beyond doubt that the furniture in your living room is the first thing people notice when they enter your home. The tables are the centerpiece of your living room. And your guests will enjoy watching those beautiful goldfish on your aquarium coffee table. Adding a swing set table is also a great way to strike that great conversation with your family or friends. You just want to get the right person to do the job to avoid the risks of injury.
Similarly, you may consider adding a pool table somewhere around the lounge or entertainment area. However, if your room is not spacious enough, you can go for a chessboard or anything that will get your family or friends engaged when there are no stories to trade. Just get something fun, and your guest will thank you for it.
4.Customize Your Backyard
Indoor-outdoor living is becoming the norm in today's home designs. That said, not many people have customized their backyard to meet their family needs. Here, you can choose to go creative, provided you are not making a show out of it. For instance, you can go for a beach-themed fire pit or embrace a modern gazebo design for a perfect outdoor retreat.
Similarly, having a backyard cinema sounds like something you may want to try if you love lazy afternoon movies. For the silent nature admirers, watching the sunset late in the evening is romantic, inspiring, and relaxing. However, nothing comes close to the calming hours spent on an outdoor swing bed in your backyard as the sun disappears quietly into the crimson red sky.
5.Pay Attention to the Flooring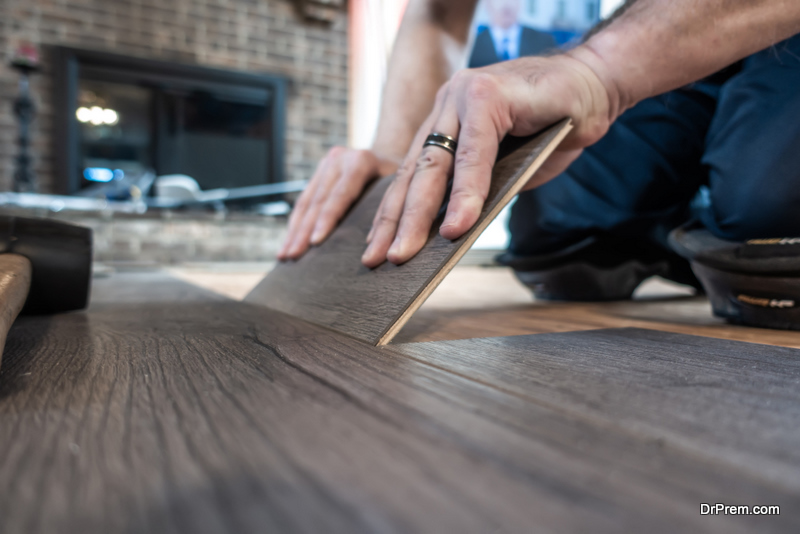 It's easy to forget that the floor provides us with vast space that makes our look unique and beautiful. All too often, people are just okay with having tiles or a carpet of their choice. If you are to make the flooring in your home stand out, you should be willing to try out different floor decors. When choosing a floor décor option, ensure it matches the overall home ambiance. Avoid colors or patterns that draw too much attention.
Give Your Home a New Look Today
Whether building a new home or renovating an existing one, you want to pay attention to all the critical décor and design elements. Besides the walls, flooring, backyard, and furniture, you also want to choose the right lighting fixture. A rule of thumb is to work with an interior designer to help choose the right lighting for every space in your home. For the best results, feel free to experiment with as many décor ideas and design styles. That way, you'll find what works best for you.
Article Submitted By Community Writer