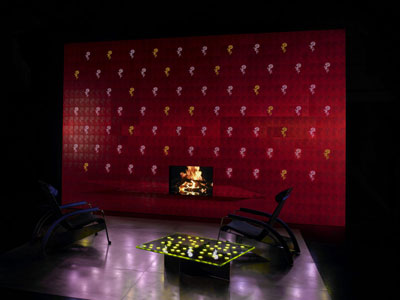 Do you wish you had a lighting system at your home that would draw nods of appreciation from your guests? Get an Ingo Maurer original and witness it add a dash of style and panache to your house! Ingo Maurer generally makes use of unexpected things and objects to create aesthetic pieces of art that can generate magical lighting effects, instead of depending on the customary utilitarian lighting options.
Ingo Maurer's current exhibit, 'Provoking Magic: Lighting of Ingo Maurer', is highly recommended for anyone interested in Maurer's unique and beautiful ability to create magic with light. This exhibition runs till 27 January 2008 at the Copper-Hewitt. Though Maurer has already participated in plenty of installations and group shows, this is his first solo exhibit.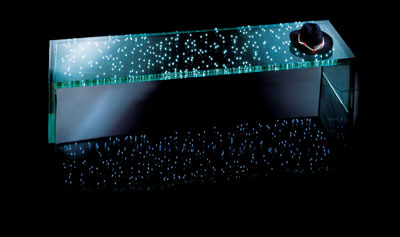 Maurer's lighting creations incorporate the usage of a lot of LED products. Greater energy-efficiency is also detectable in his works. Of particular note are the LED table and the LED wallpaper (that was introduced this year). It has been rightly said about the creator of these wonderful artistic creations,
Maurer has spent four decades taking risks as a technical innovator, shrewd manufacturer and inspired dreamer.
One of the most beautiful Ingo Maurer creations is the 'Birdie's in the Nest' fixture. These amazing lighting creations would definitely add a touch of personality and elegance to any home decor.
Source: blinkdecor