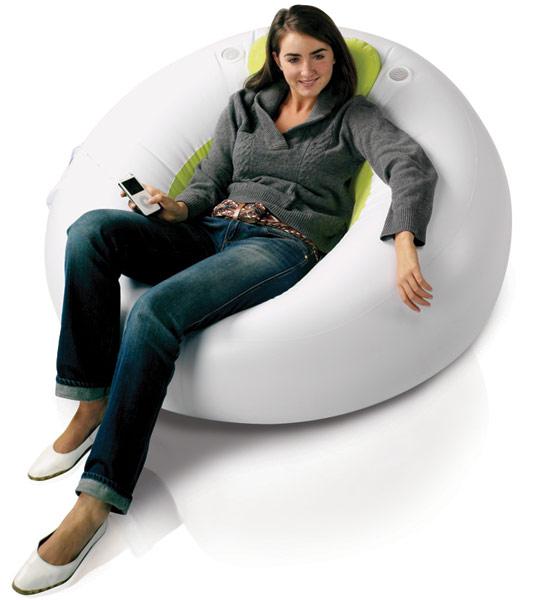 Are you going to the swimming pool? Then lying there for long hours is hard. No no, no need to carry a music system along with you. Listen to music, relax well and start humming, but how? Here it is, the new Ozone Inflatable Lounger that's helpful in 3 ways.
1) Use it as a comfortable and soft seat when you want to relax well inside the home.
2) In the swimming pool it's the best useful lounger.
3) It also entertains you with the music as it has inbuilt integrated stereo speakers.
Cool!

Not only while floating on the waterpool but also when you are relaxing inside the home you can listen to your favourite music. Because you can insert an iPod or MP3 players or CD players or even TVs. This softy needs no batteries, no power cables, as the speakers take their power straight from the device to which they're connected. Extraodrinary!
Other special features inlcude,
1) Easy-use-pump, both inflating and deflating are simple,
2) Puncture repair kit and adaptor included, and
3) Constructed from ultra-durable PVC.
Dimensions of this soft and comfortable lounger are 60.0cm height, 100.0cm width, and 100.0cm depth.
It weighs 2.0Kg and priced £24.95.
Buy it now at the Gadgetshop!