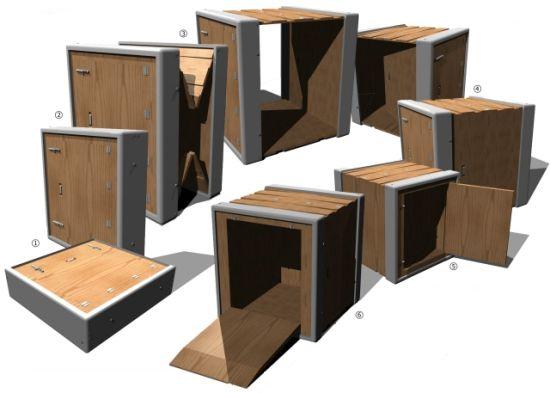 Created in collaboration with Great Southern Wood, Abbeville, USA, 'Thinking Outside the Box' is an innovative new product created by designer Jez Jewkes for the removals industry. Aimed at becoming as easy-to-set up domestically used product such as a garden shed, the design basically flat-packs to within a 1/4 of it's erected structural height and can be put up within 20 minutes in just 6 easy steps.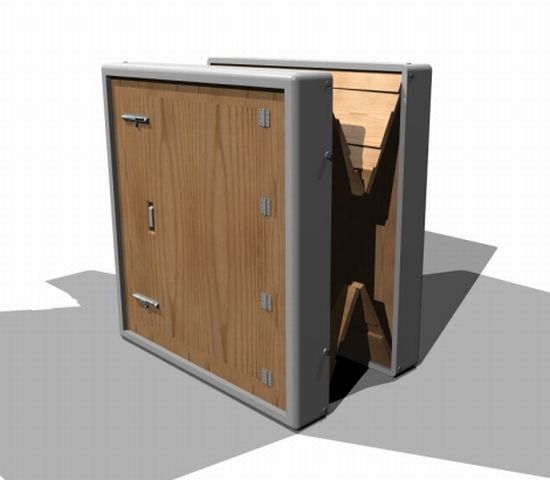 By simply folding down the back door, the unit can be loaded with items that need to be stored away. Once up, the unit stays structurally strong through use of RIM molded plastic that holds the box together.

The best part is that once its life span has expired, this product has potential to be reintegrated into usage as, for example, a toilet cubicle to be used in refugee vamps, etc.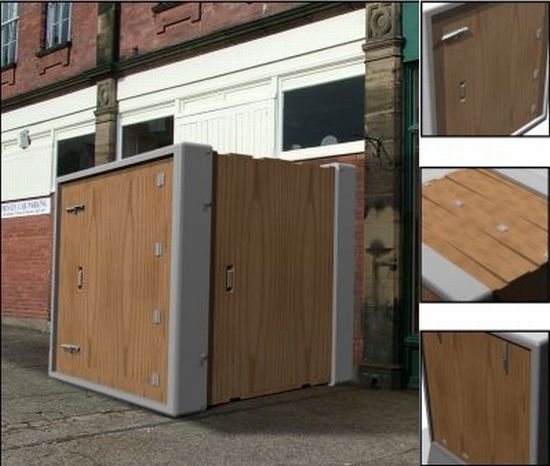 Source: Coroflot