Cats are so cute, especially those kittens playing everywhere in the house. They are so lovable that you can hardly ignore their presence. Besides cuteness, they are extremely naughty as well. Their naughtiness can disrupt the furniture, carpets, and other things in your home if you do not train them to sit, sleep and play at a particular place. You love your cats, but sometimes it becomes hard to tolerate their mischief that harms your expensive furniture. In such scenarios, it might be wise to look at furniture especially suited for cats that will make your life and the life of your cat much more enjoyable.
Jolly Moggy Bamboo Radiator Bed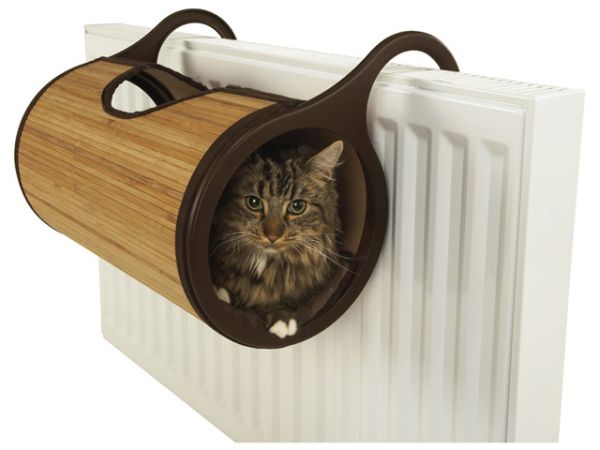 If you own a cat and your home is small, then Jolly Moggy bed is an ideal investment. This bed has a very warm cushion bed inside, is spacious enough to house an average sized cat, and the outer part is made of bamboo that makes this a green product. The bamboo radiator bed is a warm, good to look at, spacious and an environmentally friendly substitute for the traditional pet beds.
Rocking-2-Gether Chair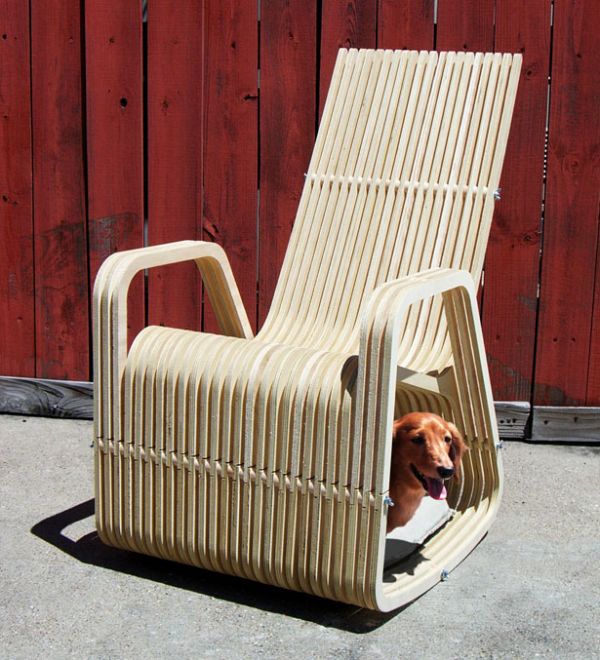 People who love to be with their pets most of the times would love this "Rocking-2-Gether Chair," which gives an opportunity to pet lovers to sit together with their pet. It is a rocking chair with space beneath the seat, wherein a pet cat or a dog can sit comfortably. It is a carefully crafted design by Paul Kweton, a Houston-based architect.
Curve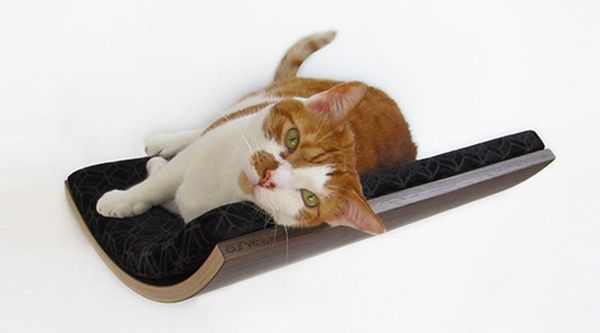 Curve is a wall mounted pet bed designed by Akemi Tanaka, and is a perfect example of a modern design and creation. If you think your pet cat deserves the same kind of comfort as you get, then the Curve is a design that you must invest in. It is a sleek curve with a cushion on top, which you can hang on any wall of your home. It is easy to clean, as you can remove the cushion to clean it thoroughly.
The hammock table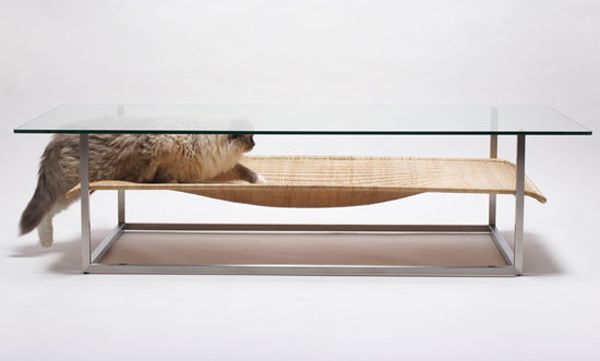 A brainchild of designer Koichi Futatsumata, the hammock table is a cat bed cum coffee table. Made of stainless steel, rattan, and glass, the table is a sleek design, and serves as a classy coffee table and a comfy cat bed.
The suite pet bed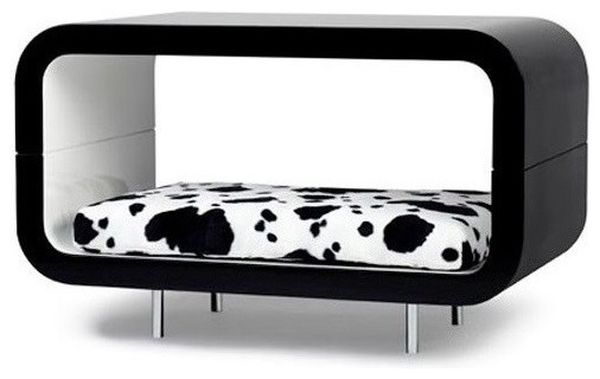 It is an Italian design and is high on the stylish and the elegance quotient. You can suspend this design from ceiling, or can rest it on ground as well.
Summary
Pets are like our family members and they rightly deserve comfort just as we do. The innovative pet furniture designs are adept at making our pets happy and comfortable.