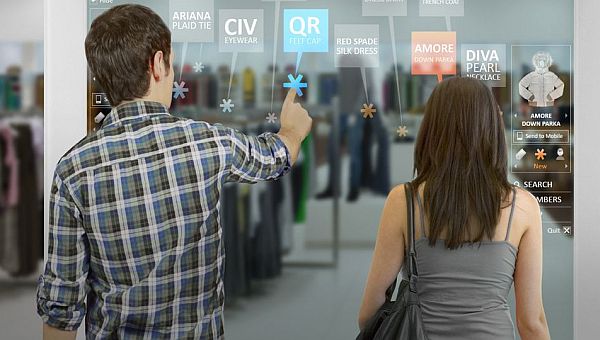 Its sale time and you plan to go shopping at the nearby mall. But just to see what all is available you have to run from store to store. Sounds quite tiring, doesn't it? How cool will it be, if every mall had a counter that gave exact information about the items a store has. To make this dream of yours a reality Intel has come up with a device named, Intel Digital Signage. This will be in the form of large screen touchscreen displays which may dangle from the roof. On these advertisements or promotional messages can be displayed. These screens can also be used to find the way to a shop or any building for the matter of fact. But the most important use will be while shopping where even a shopper will be able to use it without much trouble.

Through this Intel along with frog has tried to explore the possibilities of how its chips can prove to be beneficial in the retail and public environments. They want to use their chips to make promotions, way-finding, advertisements and other general information through digital signage-large screen displays easy. This will be a large touchscreen display. Touchscreens are as such becoming popular with each passing day and their easy usability is helping them find a place in all the gadgets/ equipments.
Intel and Frog after a lot of hit and trials settled on a design, a 7-foot-tall touchscreen, which will make shoppers more self contingent. They will give anyone who operates them a mystic experience and make all the important information just a touch away. The LCD screen will have a high resolution color display which will come with an in-build camera and the center will have a fold like a book does. When someone will approach the screen it will robotically calculate the height and gender of the person standing in front of it. When a person will select an item, it will exactly inform what size and color it is available in. It will also display all items that are available in that persons size with the name of stores on an "augmented reality" display. Well if you think that all this ends here, then read further. All the selected information can be easily transferred to your mobile phones so that you don't have to cram what all you see. To help further and make sure you don't forget the way that leads to a specific store, a map for way-finding can be also be accessed on the screen.
Well, with so much to offer, it definitely is customer friendly. Now all we can do is wait, till this useful technology finds a spot at malls and shopping centers to make the shop till you drop experience all the more blissful.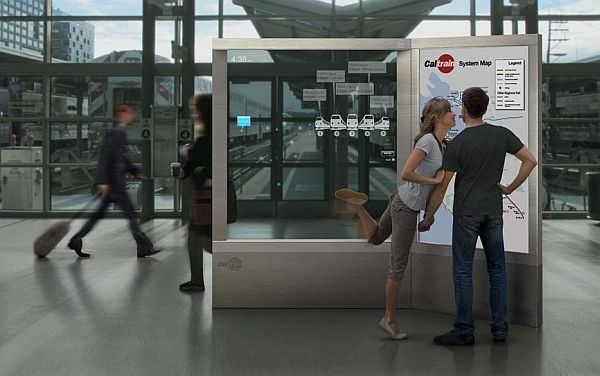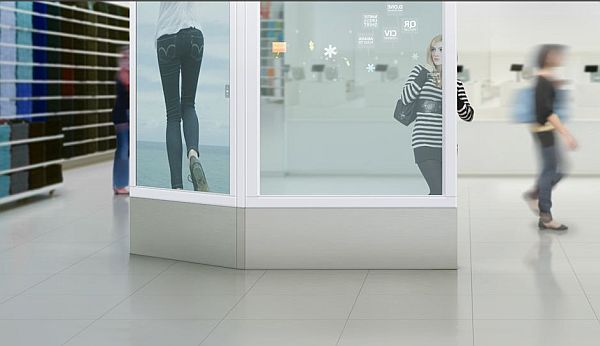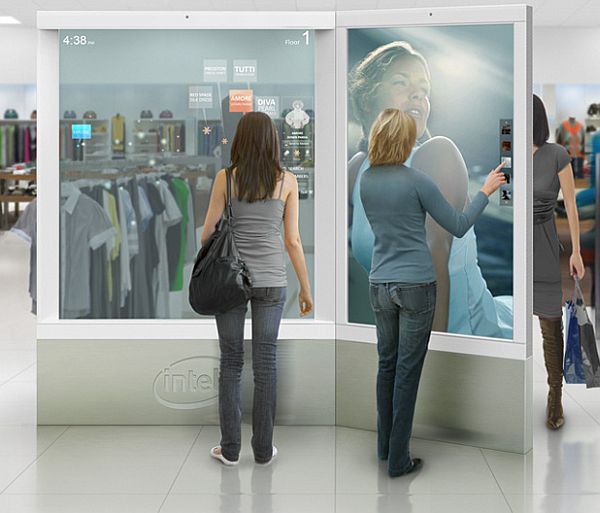 Via: frogdesign