Art is as much about new convention-defying creations as it is about revisiting old traditions and trends. In the past, in many countries there have been movements by artists and architects, who wanted that Art should be liberated from an academic tradition and should be made a part of ordinary life. One such movement was the Vienna Secession movement. Xin-Yu Wan has prepared an architectural project that seeks to replace the St.Stephen Cathedral in Vienna. In this project, the architect revisits and rethinks the possibilities of the architectural history of Vienna.

This project was designed by Xin-Yu when he attended the Excessive Workshop of Hernan Diaz-Alonso in The Institute of Architecture in Vienna. The Excessive Workshop tries to re-examine and probe the possibilities of form generation as an autonomous process. In this particular project, Xin-Yu works on an assumption – How would a new cathedral look like if Art Nouveau had continued for a longer period of time?
Xin-Yu's design explores numerous possibilities, for instance- What if purer geometric forms, which played such an important role in the Vienna Secession, would not only serve as an external ornamental feature or an enclosure but would instead be a part of the actual structure that holds a building together? The design seeks to answer and explore these possibilities.
In this design of the New Cathedral, there are two dominant elements whose mutations have been explored. First is the white element, which forms the basic hard and straight structure as well as some of the softer curvilinear portions. It basically forms the main structure and the very first layer of the enclosure. The other element is the contrasting black element, which is worked into the design in an organic manner. The black element forms the second layer of the enclosure on the exterior and as the floors inside. This dramatic contrast between the two elements lends this project a unique dimension.
The design accommodates separate circulation spaces for tourists and pilgrims. In the interiors, a different space for each of these two groups has been created. The main Nave is located at the top of this building. The various ceremonies can be held throughout the year in the larger entrance square that has been designed. While the program within the nave adheres to what a classic Gothic cathedral would offer, a new kind of dynamism has been imparted to the way the people enter this space and how the visual impression changes as they move around in the cathedral.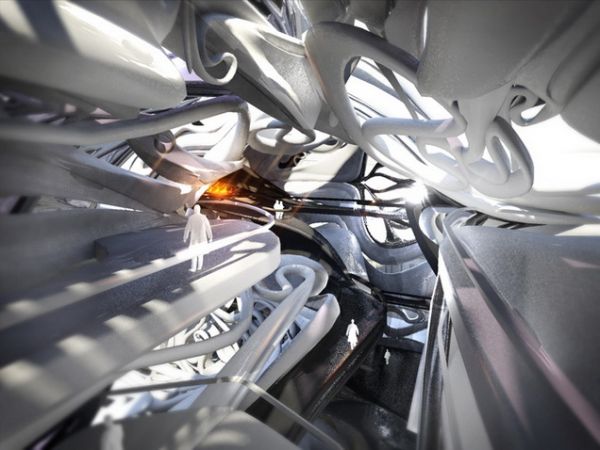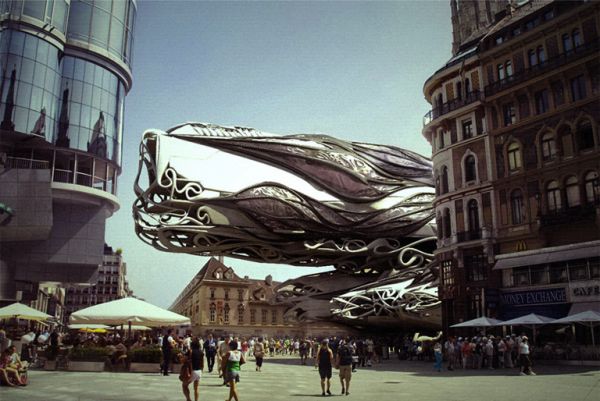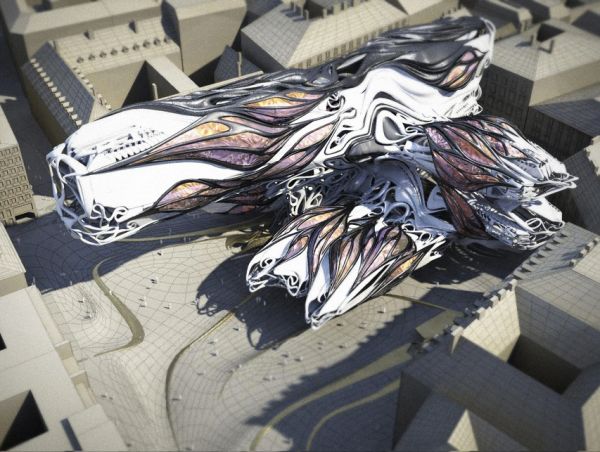 Via: Evolo