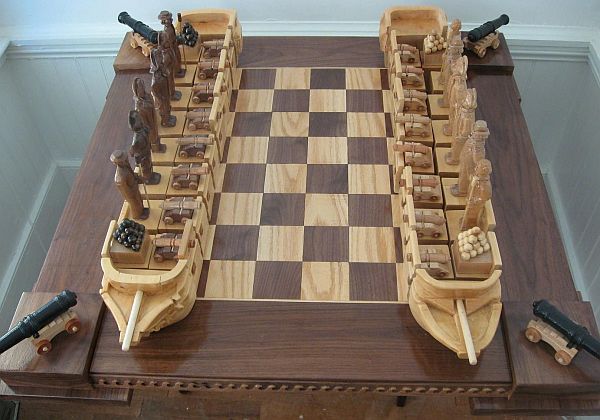 Which team do you want to join: The USS Constitution or the HMS Guerierre? Jim Arnold, a custom wood carver from Winston-Salem, North Carolina, United States made a unique and original chess set in which the Constitution fights with the Guerierre. This chess set resembles the fight between two ships in the war of 1812.
The chess board of the "War of 1812 Chess Set" is made from solid walnut and maple and it weighs an amazing 50 pounds! All the pieces of this chess set are completely hand carved, which give them a real life and as they are of different heights, they are set on different raised surfaces.

This chess set comprises of two 34″ long and about 4-6″ tall ships, the US Naval ship "Constitution" and the British flagged "Guerierre" on which the pieces are set. The War of 1812 Chess Set is completely different from the normal chess sets as there are captains instead of kings, queens are exchanged with Lts, mid-shipmen for bishops, gunner's mates for knights, cannon balls for the rooks and small cannons for the pawns. There is a '24 pounder' cannon in each corner of the chess board.
The "War of 1812 Chess Set" is better than the normal chess sets as there are real humans in this set and to play with real humans is better than to play with horses or bishops. If you want to buy the "War of 1812 Chess Set", it will cost you $3,800.00.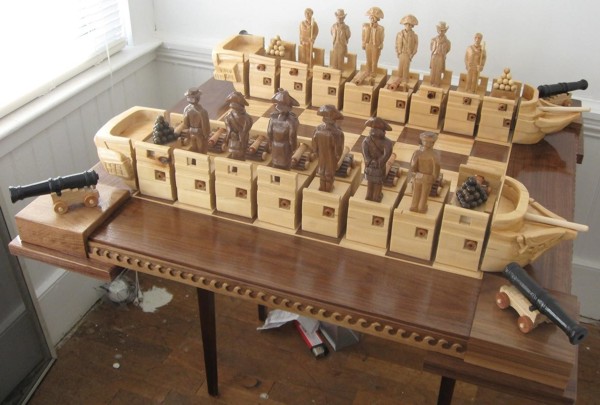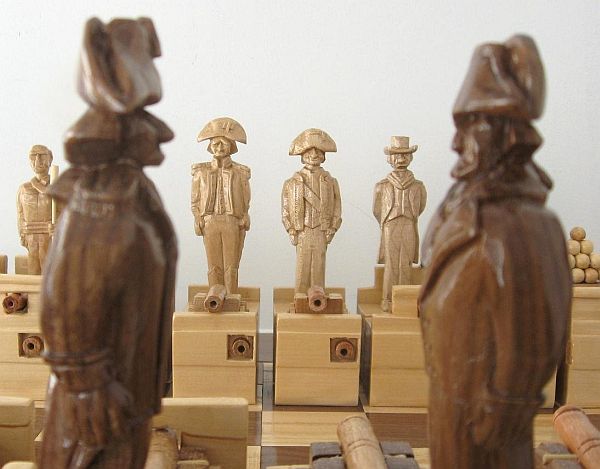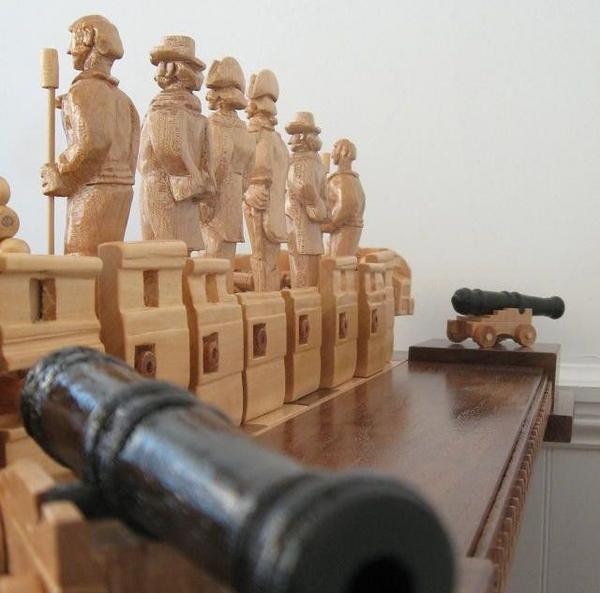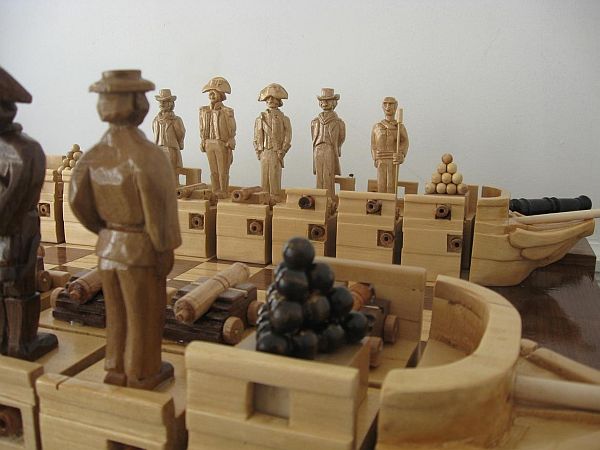 Via: etsy