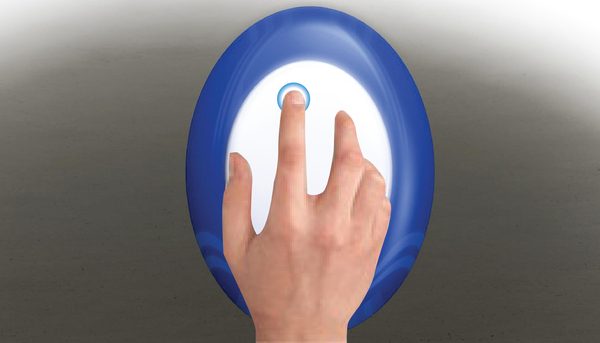 Sitting at the computer all day is usually tiresome. Aside from bringing about backaches and eye strain, the incorrect use of mouse to scroll pages can cause severe pain in the wrist area. To ease things a bit (for that wristy part), Raoni Caselli has come up with Iris mouse redesign. The ergonomic product will change the way we look at a humble mouse.
The ingenious design has been divided into two parts: a base and a top. The base part is just like a normal mouse pad and will be fitted to the ground like one. On the other hand, the top part will have the flexibility to move all along the base. The top part works like a mouse and can be moved from one corner to the other. It is touch-sensitive (similar to a touch screen) that makes the whole usage all the more easy.
The whole aura of a traditional mouse has been kept intact, which till date has proved to be very useful. Iris will have touch buttons that will let the user move the cursor left and right on the top. The user will have to touch them when required, instead of punching that is done with a conventional mouse. Normally, a click sound is produced when the button is pressed, but, in this case, a bright light will start glowing instead.
The whole construction comes sans any wires, which will make it rank high on the mobility level. The base will play the role of the monitor area and stretching your arms to reach extreme corners will take a backseat. Iris has been given a great grip, which will make the experience all the more amazing. So, give your hands and arms an ergonomic pleasure with this attention-grabbing product.
[Cheers Raoni]