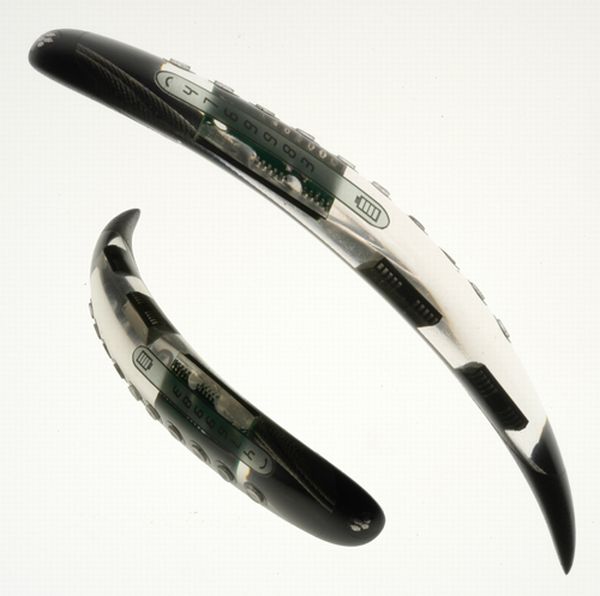 Cordless phones were a major hit and replaced fixed line phones in no time. They gave the user a flexibility to talk from anywhere in the house. But with the introduction of cell phones, the flexibility got all the more extended. This flexibility, aside from allowing people to stay in contact always, never discouraged them to use mobile phones at home. However, this time, Michael Paterson has come up with the Phone Concept to revive the whole charm of cordless phones.
The industrial designer has crafted a piece that is a true call of luxury. The household item will enthrall many with its beauty. It looks like a delicate piece of jewelry and has a very simple form. The elegant phone comes sans a display. It just has 0-9 keys placed all along the spine of the set. If you are wondering that this is not enough, then read ahead. The concept makes good use of voice commands and will activate all the major function by the power of voice.
It comes equipped with ultra-modern qualities while still preserving the magnetism of traditional handsets. The luxury item got the desired shape with the help of a silicone mold. The handmade set has been given a smooth finish from cibatool. It has a transparent outer skin, which will put on show the beauty that is embedded inside it. A feature that will make you slip in a state of awe is its capability to scan and send printed/handwritten text.
Via: Cargocollective