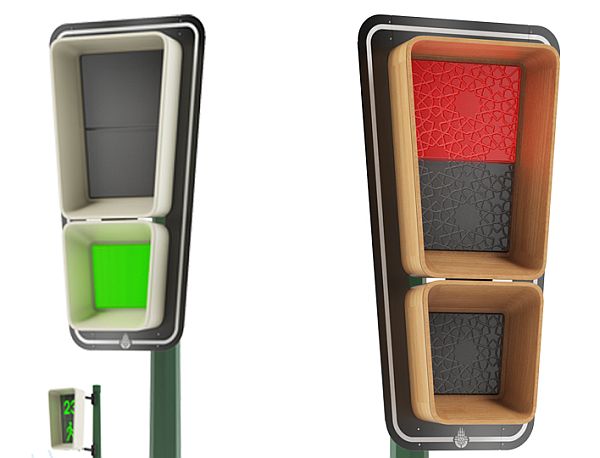 We usually see traffic lights with similar pattern in most of the countries. Though these are really helpful to pedestrians and people driving a vehicle, what about handicapped persons? Now, here is a traffic light solution that really may turn useful for physically challenged people, making their journey on road a bit easy by not only guiding them but alerting other people on the road too.
The "Isiklarius" traffic light is technology's answer to this sensitive problem. These traffic lights have sensors that would guide physically challenged people by giving an alert. The light has a system that displays signals to alert and slow down the vehicles, in case a physically or visually impaired person approaches to cross the road.
This traffic light is a step ahead in looks altogether, as it bowls over the onlookers with its unconventional looks. Just have a look at it and you'd immediately recall the exclamation mark. The mark in itself signifies something important and is generally related with the word alert. So the shape in itself is eye catching. The design is such that it'd catch attention and could easily be noticed on even a busy street. So you can say that it is quite different from the regular lights in for as well as function.
This concept uses PHOLED (Phosphorescent organic light-emitting diode), which are much more energy efficient than OLEDs. Not to mention that it is world's first traffic light to use PHOLED technology. The design is prepared by the studio Art Lebedev in collaboration with ISBAK, a Turkish company known for its contribution and mission of developing state-of-the-art transport system.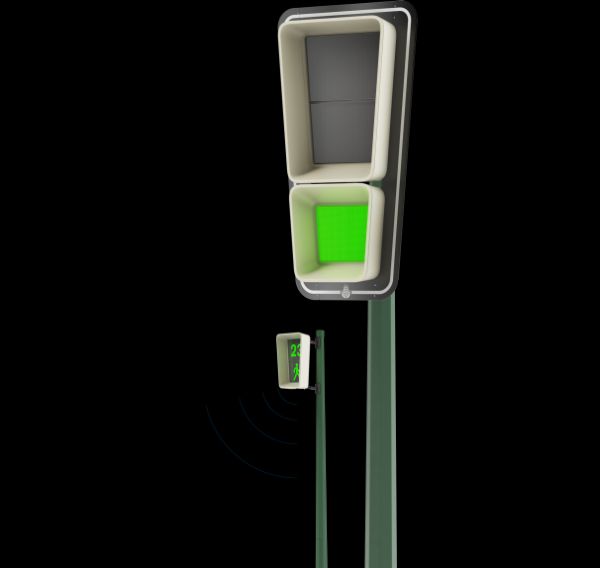 Source: Gizmodo