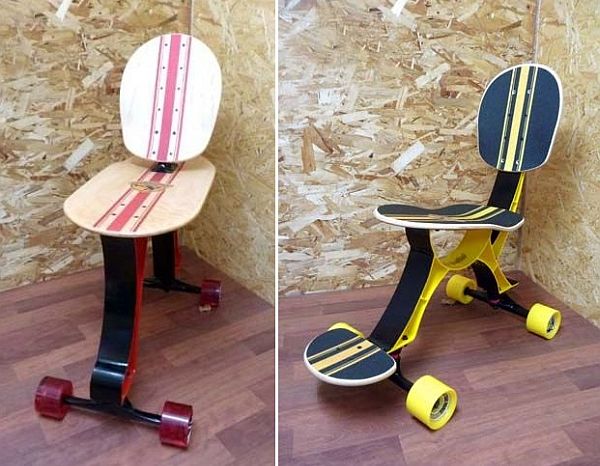 Zooommmm away… This is the first thought which shall come into your mind after seeing this cross breed between a chair and skateboard. Well, it's a contraption all right, complete with a seating facility and wheels on board. Isukebo, as the product has been named, stands between a chair and a trendy colorful skateboard, with the best part being it comes equipped with a foot brake.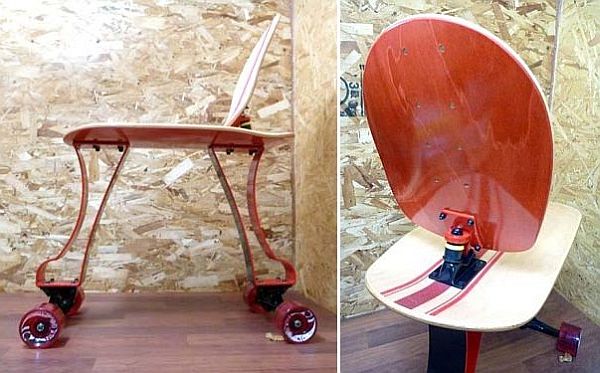 Ride it as you please, or simply sit and have fun, Isukebo will let you have it all. Manoeuvring it was never easy. Just push against the floor with your feet and you would be ready to embark on a bumpy ride, though, not literally. For changing directions while being seated, use the simple skateboard technique. Tilt and adjust your body weight in the direction you want to steer and you would go left or right accordingly. As I mentioned, it's a cake walk.
If you are a resident of Japan, then you can order this simple, trendy and fun chair on wheels for a price of $650. The delivery takes up to 2 weeks. Isukebo is available in two designs, and you can choose as per your comfort and liking. Lounge on the chair while you move and enjoy as the scenery passes by.
Via: Crunchgear