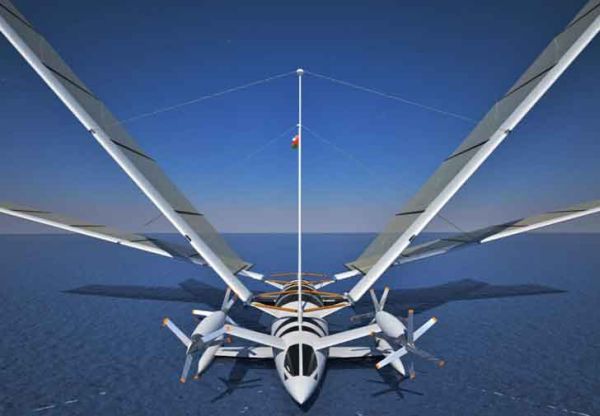 Till date, you must have heard about a yacht, but how about a yacht plane? Yes, you read it right. Yelkin Octuri has designed one such amazing yacht that can also fly like a plane. The enthralling beauty has been named the Octuri Wind Powered Yacht.
Yachts and private planes have always been a symbol of luxury. If one lets you explore the deep blue seas, the other takes you high up in the sky. Both experiences are incredible in their own way and can be embraced by people who are rolling in money. Crafted specially for Princes Aziz, Hashim and Dawood, the flying yacht fetches all the muscle from four dual propeller head engines, tagged Nissen & Brasseur power.
The yacht is eco friendly in nature and makes good use of wind energy. A lot of energy is saved this way, which can be further used while flying. It has been exclusively designed for the princess, who can cruise all along the Omani coastline and explore deep waters. The green yacht can flip into a plane when the four masts retract and convert into wings. When up in the sky enjoy the glimpse of the blue sea from there and fall in love with it all over again.
Via: inhabitat