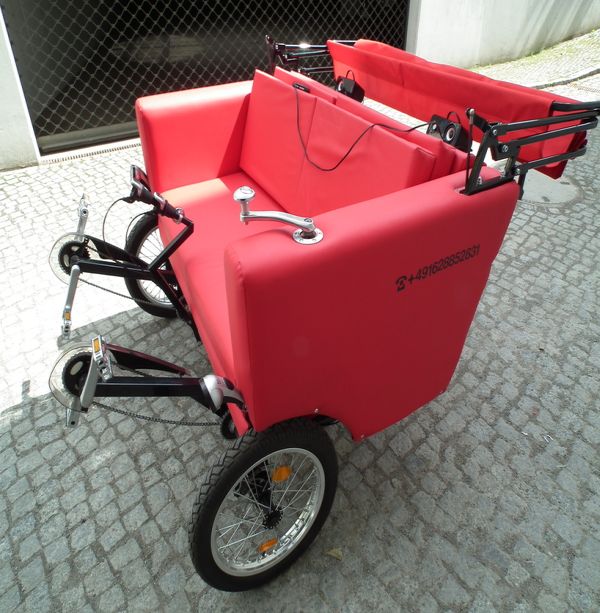 Getting the comfort of a sofa on the road is designer Jacek Holubowicz. He has crafted a unique way to cover distance in the form of Sofa Bike. It has been fitted with three wheels that will provide perfect balance.
The bike will be operated via a paddle and comes wrapped in leather. It can easily accommodate two people who will push it forward. The mode of transportation has been wedged with two separated 8-gear hubs, dynamic chain steering and hydraulic brakes, which are managed with the help of a handle bar positioned on the front. All these fittings make manipulating the bike through the lanes a fun and easy job.
The designer has kept the entertainment part in mind and has fitted it with an impressive sound system. So, listen to your favorite songs while riding on your comfort loaded bike. The height can also be adjusted with the help of two additional sofa bolsters that will accompany it. The roof can be folded and is coupled with gas springs.
Sofa Bike is a fun innovation with a 17 AH battery. So, paddle your way coated with comfort and see onlookers gawking in surprise.
Via: Designboom