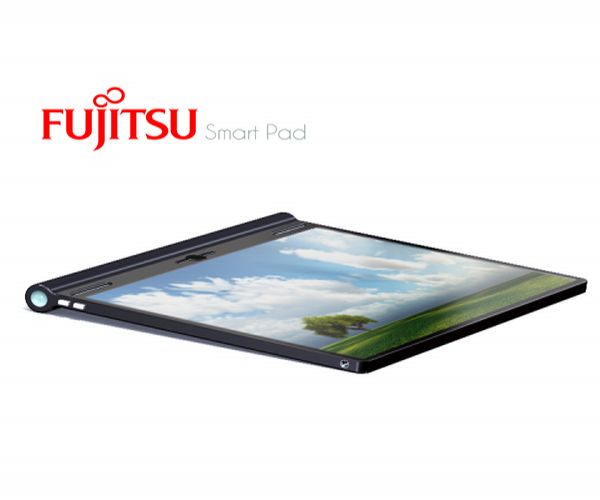 In this smart world, loaded with even smarter gadgets, what more can someone yearn for. Maybe, another smart pad? Keeping the latest trend in mind french designer Pierre Stadelmann has designed a smart gadget called the Fujitsu Smart Pad.
It has been given an impressive facade that will leave you flattered. The screen is wide and will enhance the user experience. The gadget is easy to carry and can effortlessly fit in a backpack or laptop bag for added protection. The outer skin has been crafted from plastic while making it, even more eye-appealing feature is its glass screen.
The smart pad will come in handy while going from one place to the other by car, plane, train or bus. Carry it at your business meetings and see it will create an everlasting impression. Place it horizontally or vertically, as per your preferences and witness this gadget sprinkling magic. It will help you stay in touch with family and friends while you are away from them. Listen to your favorite tunes by plugging in the headphone and kill the boredom.
It has a self-sufficient battery that can be charged by simply plugging in a wire. The Fujitsu smart pad is a comfortable device. It will become a part of your life and change it in a technical means.