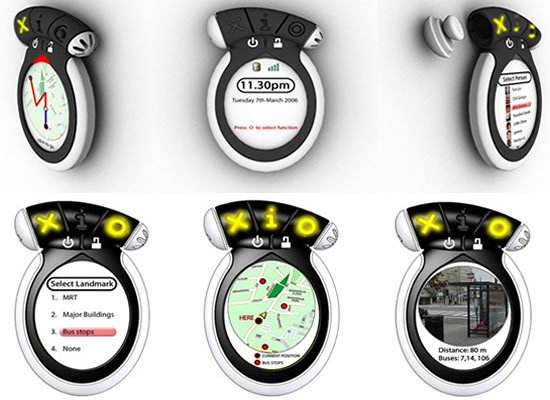 Insight:
Designing gadgets to make life simpler isn't restricted to elevate the entertainment and comfort for the youth only. We also have designers, who want to drift away from the usual trend and come up with gadgets that aim to simplify the lives of the elderly people around us. As it is most commonly observed that old people are a victim of amnesia, Weizheng Lin has devised a doodad that can help them overcome their limitation with ease. IXO, the outdoor urban navigator, is a must for old aged folks who want to step out alone for a walk or run their errands. With such a nifty device, they will no longer need to depend on fellow pedestrians for help.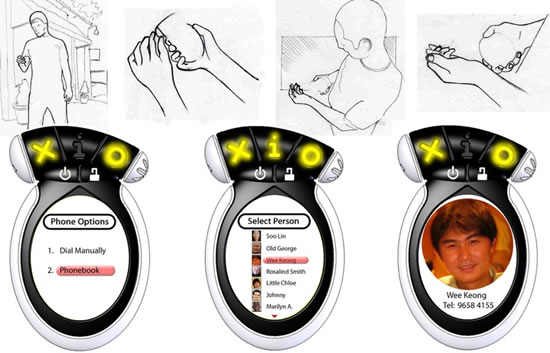 Design Status:
IXO is still a concept but I am sure that such user-friendly gadgets for assisting the older generation will soon hit the shelves.
Usability:
Combining the features of a navigational tool and cell phone, IXO will be a help to users, who are traveling on foot to their desired location,within a walking distance from their current location. Absolutely user-friendly, this gizmo is unlike the full-of-complicated-features, cell phone. Just three buttons will help to answer/make a call and to derive information of their location and destination. Fitted with bluetooth, it can connect to the net via WiFi and download information from the IXO data base. It also directs the user with a buzz to change his/her direction for the targeted destination.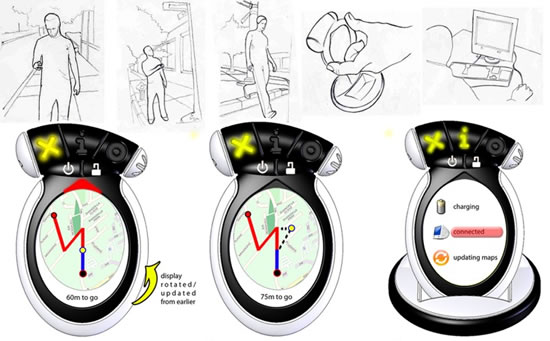 A detachable ear-piece works as a phone receiver. Cased in silicon, it is durable and protected against accidental spills and drops.
I sure hope that IXO materializes before I reach that age bracket!
Via Weizheng Lin
About the Designer:
Weizheng Lin is an industrial designer who has won recognition for many of his concepts. His interest lies in lifestyle products, electronics, furniture, sports equipment, graphic and character