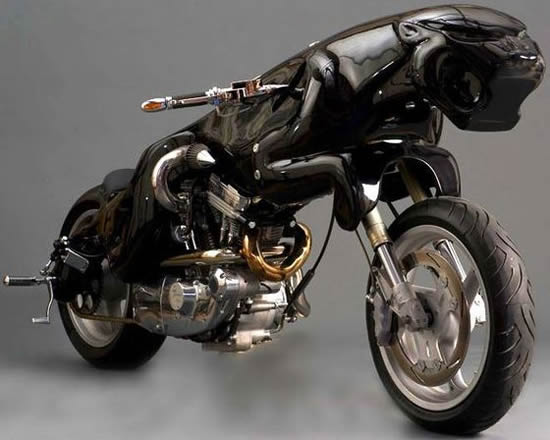 Insight:
Have you ever visualized how a Jaguar would move about on wheels? Well, Lee J. Rowland seems to have done the same and decide to give his fantasy a real shape in the form of this wild bike. The 'pouncing cat' stance is simply irresistible and every bike enthusiast would love to ride this beast. To boost this all-set-to-roar form, the 'CAT 1' number plate steals the show on the rear. Sporting a glossy fiber glass finish, the cat, umm okay, the bike is powered by a 1200cc Buell 97 S3 Thunderbolt engine. The designer has specifically modified the air intake and exhaust system that agree with the cat's profile.

Beneath the glossy dressing is a sturdy stainless steel body that adds weight to this brawny 360 kg vehicle. The handles spread over 1m and the seat is clad in stingray skin.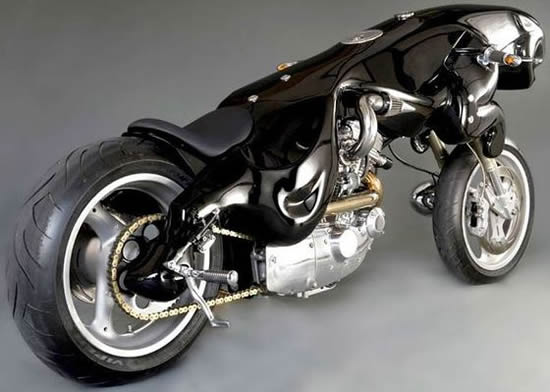 However, I am a bit puzzled about the position of the seat directly over the rear tire. It seems to be too close to the tire and going by the images, there seems to be no provision of shock absorbers to avoid bumpy ride.
Design Status:
It's a real bike roaring to zoom off for a price that is as untamed as the wild cat.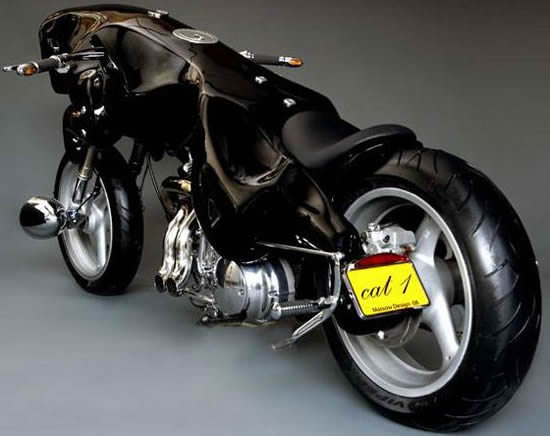 Usage:
The price of taming this ferocious vehicle is £290,000 ($514,000). And it certainly is worth the value as this distinctly designed bike will bestow the user with a ride as majestic as it looks. Bringing such a bike into play cannot be only justified with the simple need to drive to work or move about to run errands.