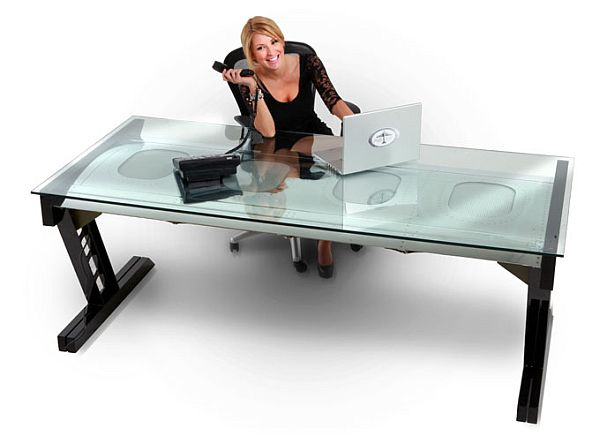 Craved for that window seat while planning journey by air? Well, with the Jet Set executive Desk you would settle for the much craved windows although without the air journey. Yes, that's the deal! MotoArt has come up with yet another innovative design utilizing 'a piece of aviation history' true to their tag line.
So, how about possessing a table which comprises of a part of real Boeing Aircraft Fuselage that might have showed the sky to thousands during numerous flights. The design does not, however, limit its creativeness to the inclusion of the piece of aircraft fuselage but is furthered by the inclusion of aluminum legs which flaunt a powder coating in black mirror finish.
That is not all, the most attractive part of the design – the fuselage windows – can be made interactive by playing around the visuals, when configured with LEDs, Ipad and even varied and changeable photographs. The design seems complete with 1/2" tempered glass made table top.
The executive table is made available with mirror, satin or painted finish or much to surprise even a combination. Also, the length of the table can be asked for according to needs as the table is available with the variations of three window five foot sections to five window nine foot sections. With the crisp and innovative design, the Jet Set Executive Desk is something to look out for.
[Thanks MotoArt]