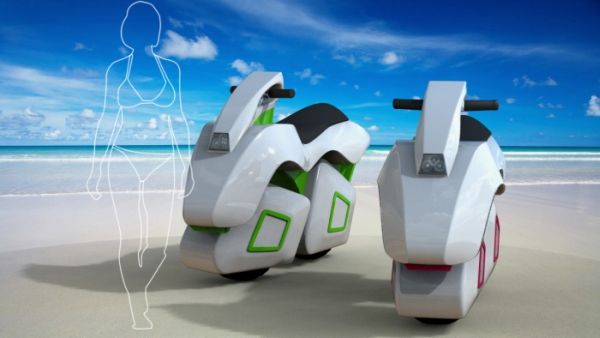 Planning a trip at the beach and want to drive in the ocean as well as on land? This means you need two vehicles, one for skiing and the other for exploring the stretch of land. Wrong! You just need Kawasaki's JetCycle. A sensible vehicle designed especially for unending enjoyment. The wheels and front tire hub contract, depending on the dept, once it is in water.


Qualities like ergonomic seating, headlights and brake lights for easy usage, when it gets dark, make it all the more fantastic. JetCycle being its unique characteristic, it can calculate the depth of water, power level and other inner trouble which the vehicle may have. When in water, front wheel suspension and steering switch into and internal propeller system plus off-road tires with superior traction make it an enjoyable ride.
So if you are an adventurous girl, pick the pink colored option and a blue if you are a boy. Pick any, but the adrenaline rush while enjoying a ride on and off-road will make you head towards the beach every day.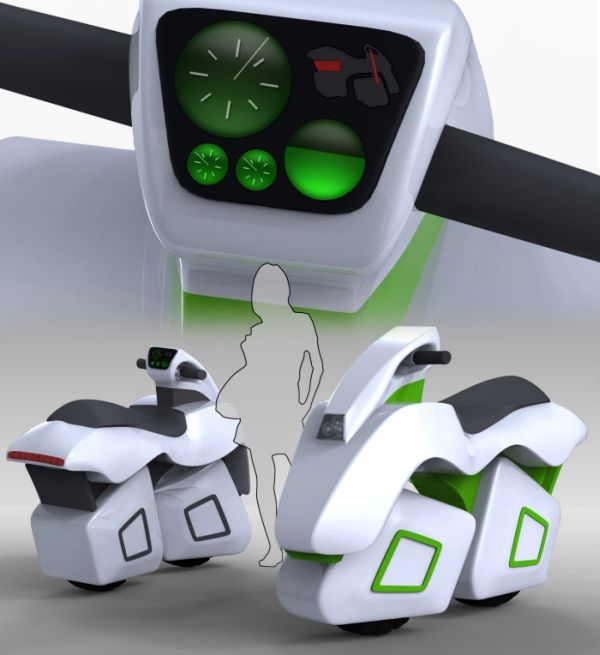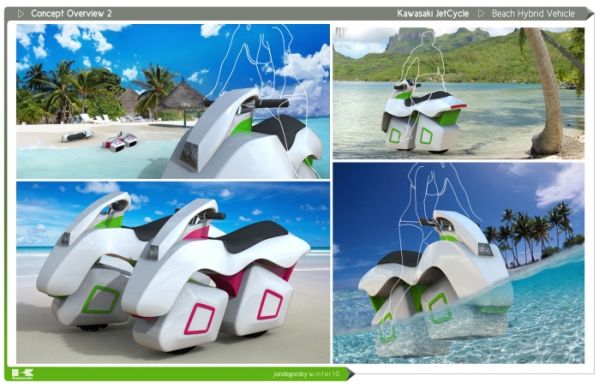 Via: Coroflot