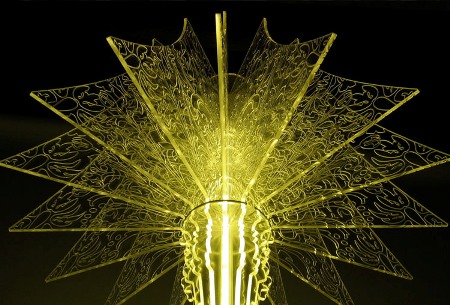 We can have the best of chandeliers and ceiling lamps in our home, but the beauty of a floor lamp is something very divine in nature. Since ancient civilizations, the floor lamp has enjoyed a very important position in every interior. Cultivate gives you yet another reason to celebrate the beauty of a floor lamp with its Josephine standing lamp.
The Josephine standing lamp pays a standing ovation to the traditional ambient lamp. Designer team Sander Mulder & Dave Keune and Buro Vormkrijgers have successfully given a futuristic look to this celestial-looking floor lamp. Made from acrylic and polycarbonate, the Josephine uses a special dimmable fluorescent bulb which emits light through its 16 transparent contours. Not only the hood, but the whole body of this sophisticated fixture emits a mesmerizing light, giving heavenly elegance to your sweet home.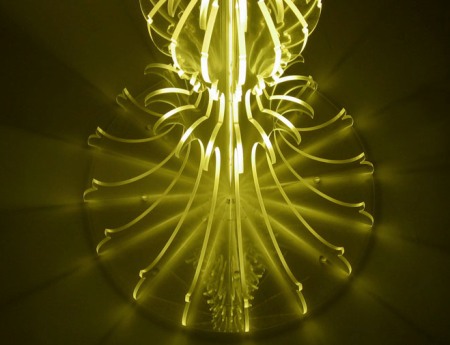 The Josephine is available at Cultivate online store in two different versions. The blank version costs €1699.00, while the one with engraved hood costs €2019.00.
To add more drama to the beauty, try using the colour filters for the bulb which come in seven exotic colors- yellow, red, blue, orange, amber, green and pink. The color filter sell for €20.00 per piece.