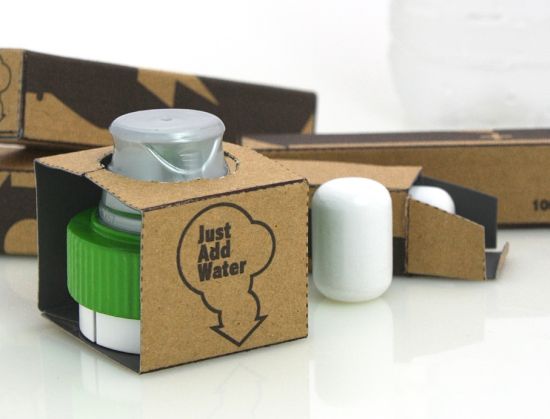 Annually 3 billion plastic bottles are consumed in the UK alone with 80% of these being sent to landfill. Environmental concerns aside, bottled water can cost the consumer between 240 and 10,000 times more than tap. The "Just Add Water" is a design response from Plus Minus Design to the environmental issues surrounding bottled drinking water, representing an incremental step towards a more sustainable drinking culture.
The Just Add Water allows consumers to buy bottle caps that add flavor, energy or vitamins to tap water. The sports cap has the ability to seal onto almost all plastic water bottles currently on the market through an intuitive push and twist action that mimics traditional screw fit tops. Added value is delivered through a gelatin-based liquid tab within the cap that dissolves rapidly on contact with water.
Once you have fitted one of the caps to a bottle, the top section (the green part) tightens to create a seal so no drink is lost. The replacement packs of these "flavor tabs" can be sold alongside the bottle top itself, which would be available in a range of flavors, perhaps including, fruit flavorings, energy or carbonation.
Through this innovative way of adding value to tap water, what is perhaps an unattractive drink to some can be turned in to something else, it's not quite "water in to wine", but does bring significant environmental savings. The cap at its end-of-life can be recycled in the same manner as plastic bottles.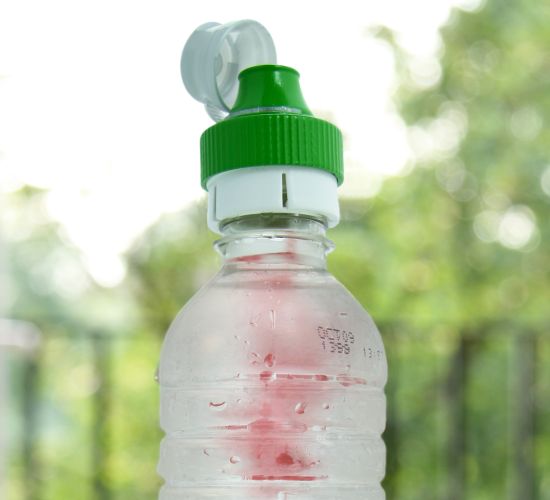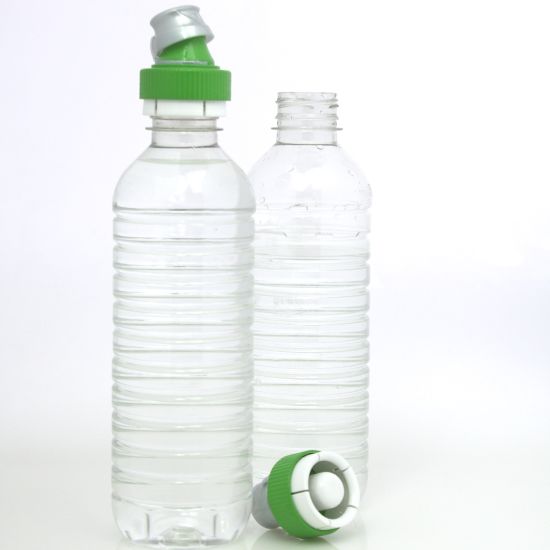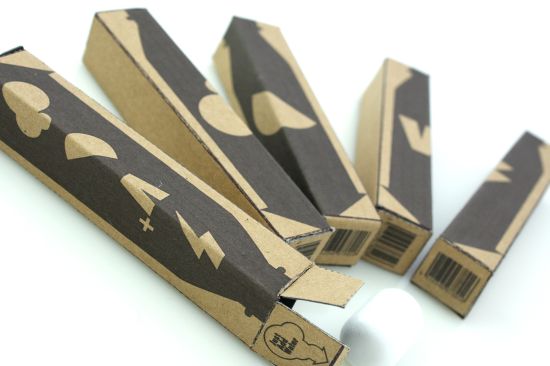 [Thanks Tom]