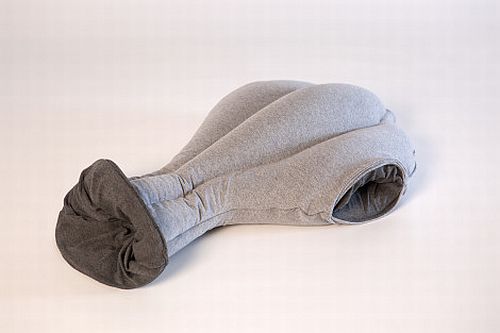 Well, if a mobile bed is what you are looking for, and a quick shut eye to go with it, then the Kawamura Ganavian's Ostrich is just been made for you. It's not exactly a bed as such (even tough I did mention that above), but it's more got to do with a pillow or a shelter where you can rest for sometime. Probably catch a quick wink, take the much needed break from work, and wake up all energized, ready to tackle the world from a new angle.
Being human, we all get tired and feel exhausted at some point of time while carrying out our daily work routines. Like an OSTRICH which likes to bury its head in the ground in times of lurking danger, similarly, the Ostrich also gives you some relief; obviously, not to be used in times of danger.
Ostrich is a miniature version product which offers you a snug micro environment, all warm and comfortable, where you can rest your head and hands while taking a brief nap. Its soothing nature will ensure you have an uninterrupted sleep for a few minutes, that too, without leaving your desk. Just like a power nap to energise you immediately.
We gradually spend more time in our working environments, and this in turn means that we often need to make work and rest fully compatible within the same space… in general the workplace has rarely adapted to this new working-resting paradigm.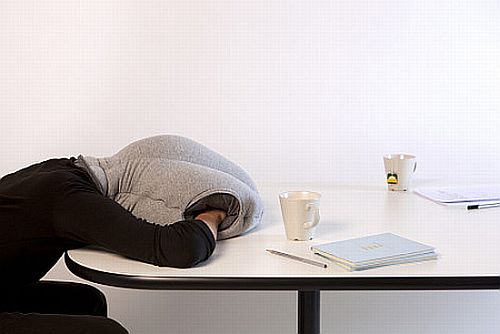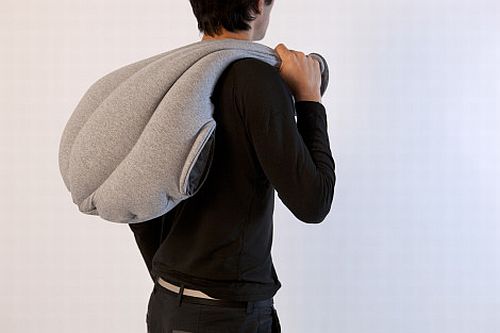 Via: Core77