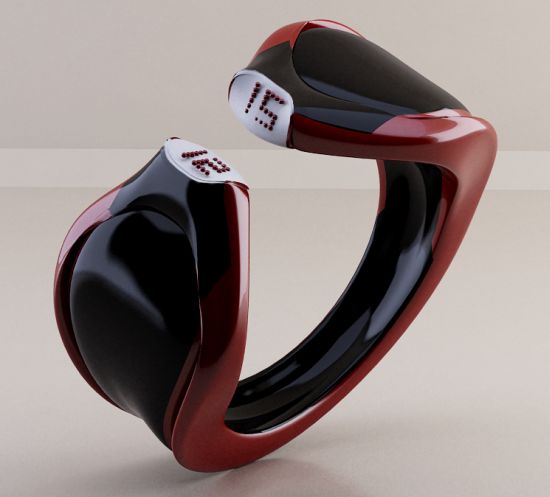 No matter how frightening the sight of a Cobra is, it is often a great source of inspiration for designers. Inspired from the recreational encounter of a cobra couple, Andy Kurovetsis has popped up with a toxic watch design that you will simply love. Hailed as 'Kissed Cobras,' the designer watch looks more like a bracelet. Finished with polyurethane, the wristwatch presents two little screens on either ends: one indicating hours and the other minutes.

Usability:
The Kissed Cobras Watch is a perfect amalgamation of nature and technology, possibly symbolizing the lethal threats caused by the blind embracing of modern gadgets and technology.
Designer:
Andy Kurovetsis is a Ukrainian industrial designer with expertise in jewelry design, modeling, designer toys, shoes, accessories and hi-tech gadgets.
[Thanks Andy]