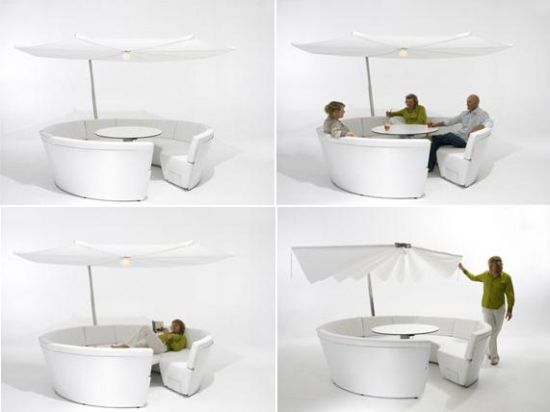 Drawing inspiration from the coziness of a classic dining corner, Dirk Wynants has designed a multifunctional seating unit that converts a regular seating area into a comfortable bed. Presenting polyurethane foam cushions with white leatherette upholstery, the Kosmos comes in a spherical shape wherein you can sit with your friends, have a drink and meal on an added table and relax on the comfortable lounge. The Kosmos comes with a seating capacity of up to nine people, which reduces to two or three people, when used as a bed or lounge.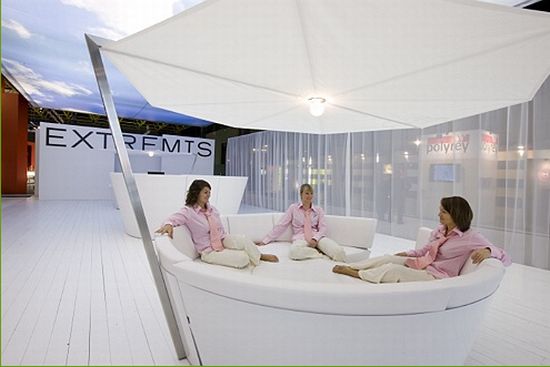 Usability:
The Kosmos can be a perfect framework for social gatherings, like a tea or dinner party with friends. Its glossy finish gives it an aesthetic form while its wind resistance quality makes it ideal for the outdoors.
Designer:
Dirk Wynants is the founder member and chief designer of the Extremis.