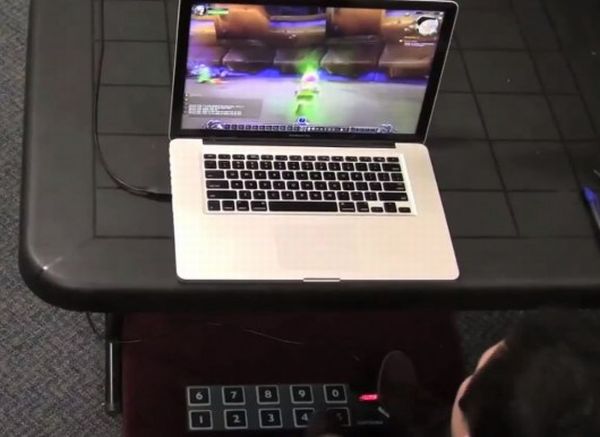 Keith McMillan Instruments (KMI) introduced Soft Step KeyWorx, a multi-touch foot controlled digital interface that enables you to control your computer with your feet. It is compatible with both windows and MAC, and it is useful for all, be it a gamer, programmer or a data entry professional. This is supposed to be especially beneficial for the physically disabled people.
This can also be useful for coders who enter the same key sequence repeatedly. After its invention, the musicians became its first users. But now it is famous amongst the people with Repetitive Strain Injury (RSI), upper paralysis, less arm strength and persons having wrist pain. This first foot-controlled keyboard is pressure and location sensitive. Soft Step comes with ten customizable keys that can remember up to 100 sets of commands. By using these keys, anyone can use the computer in a faster way.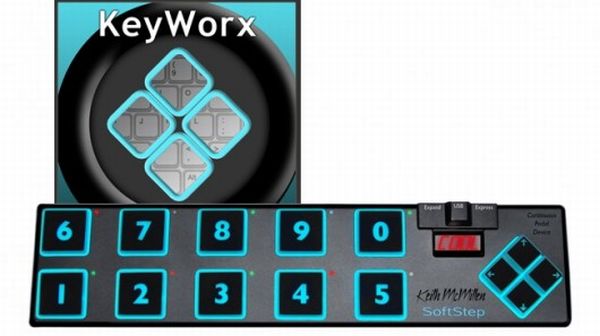 You can launch any application and play games as well. You can access internet, close and open applications, enter text just by pressing a key. Launching the e-mail programs, zooming in and out and volume control will also be an easy work while using the keyboard. Using this, you can even scroll through the folders and control the mouse keys.The keyboard comes with a blue light which makes it visible everywhere. It is made of elastomeric and graphite composite, which makes it a very lightweight, weighing only one pound. Jane Berliss Vincent of the center for Accessible Technology on the Ed Roberts Campus, the world's foremost disability center, asserts,
Soft Step Keyworx is a revolutionary new access tool for people with disabilities. Its amazing breadth of customizability makes it useful for people with a wide range of computing needs, from simple Internet access to complex engineering design.
The plug and play device is USB powered, so you can use it wherever you go. The cursor control makes it comfortable for the users to rest their hands too. You can buy this online from all the major online retailers like Amazon.com and enablemart.com. The price of this promising device, which lets you use your computer hands free, is $290.
Via. Techgadgets