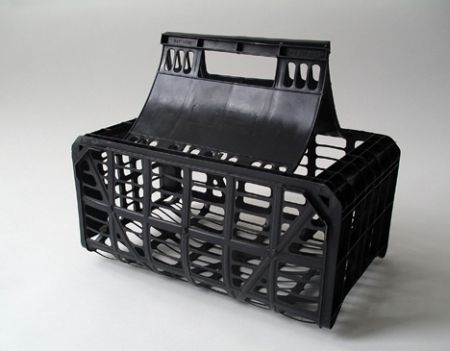 The Dutch designer, Sander Lucas, has a unique and creative designing style. The Kratebox that you see here is a typical example of creativity. The Kratebox has been redesigned and converted from a vegetable crate into a kratebox. This looks very trendy and will prove its usefulness immediately after you buy it. This will be handy for the working class ladies so as to bring some bottles of juice or soft drinks while returning back home.
Earlier it was not possible for working ladies to bring any odd things back home as it becomes difficult to carry such items. However, with this kratebox, you will not have to give a second thought if there is a small party and you have to arrange for some bottles of drinks along with the other snacks.
The kratebox handbag is light in weight and can be easily carried from one place to another even to picnics, shopping, and to camping as well. Special attention was given while selecting the material used for the kratebox handbag and thus it is lightweight and at the same time heavy-duty too.
Via:Core77