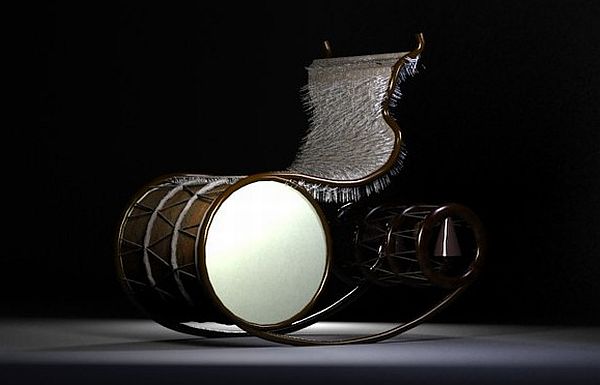 Fancy chairs are found everywhere, but have you ever seen a chair that represents a culture and an identity? The Kuker Seat by Italian designer Zarya Vrabcheva does just that.
A modern interpretation of the Bulgarian tradition of Kukeri, this beautiful chair leaves you stunned by its beauty. The Kukeri tradition involves men and women dressing up in animal-like costumes, embellished with bells, ornaments, different furs and even food. They perform ritual dances, accompanied by the music of the bells on their costumes and the drums they carry. A colorful representation of their culture and it bedazzles many a tourist.
The aesthetically designed chair even includes a drum as its base and bells at the end, which creating a lovely sound environment for the person sitting. In fact, the seating portion of the chair seems to be of a similar fur used by the dancers and a quick look at the back will show you as the lovely rendition of a traditional mask.
When seated, a person is literally transformed into a performer – the bells create similar sounds to the ones heard at the Kukeri, while the seat itself acts like a costume. To top it all, this is heck of a good-looking chair which adds a retro look to the living room.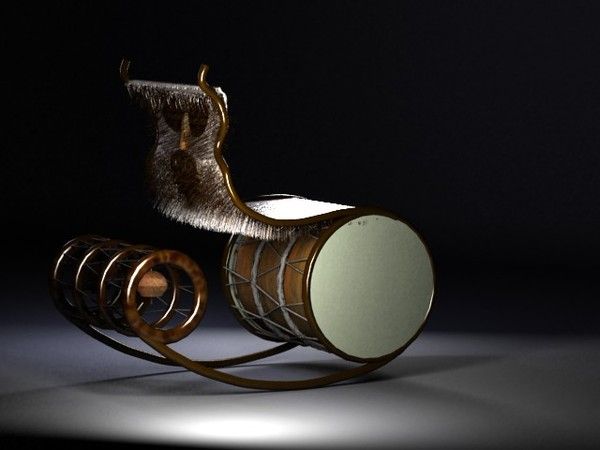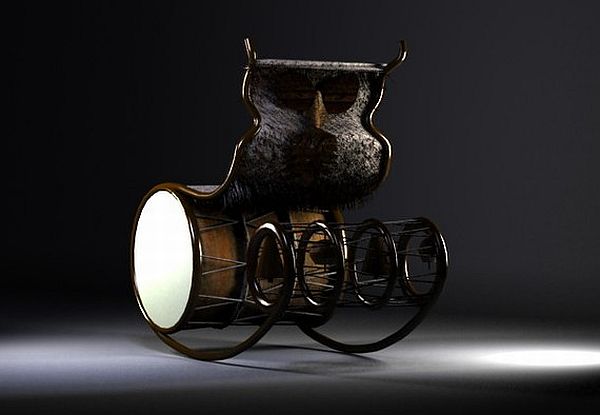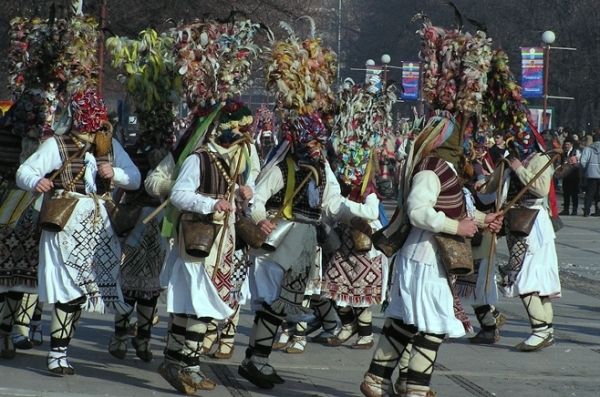 [Cheers Zarya]