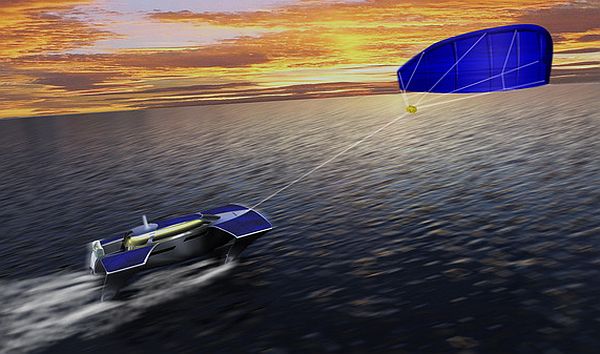 The quest for survival by creating a self-sustainable environment on a houseboat has led to a challenging study project undertaken at the Oslo School of Architecture and Design (AHO). Depending upon solar and wind renewable energies to power different systems of houseboats, the risky project for survival away from civilization for long periods required human grit and system innovations. It also required enough vegetables to be grown on the boat itself and provisions to be brought from the shore to last for the adventurous sojourn.
Along with other necessary equipments, a retractable vertical wind turbine was fitted to generate mechanical power for the mechanical vapor compression desalination system to provide potable water from the sea water, as drinking water was required for human consumption and for growing vegetables on the boat. The boat was also equipped to produce heat in the cold seasons, electric energy and aeration for processing and speeding the biological waste breaking down managed by a compost reservoir.
In a conventional houseboat, systems like hydrofoils and kite sails are used for the performance of the boat, but in this kind of houseboat they were installed for comfort and stability of the boat when sailing. This self- sustainable houseboat has been designed with an idea of a future home, a home away from land-locked boundaries and a concept of a new world changing every day.
Via: AHO