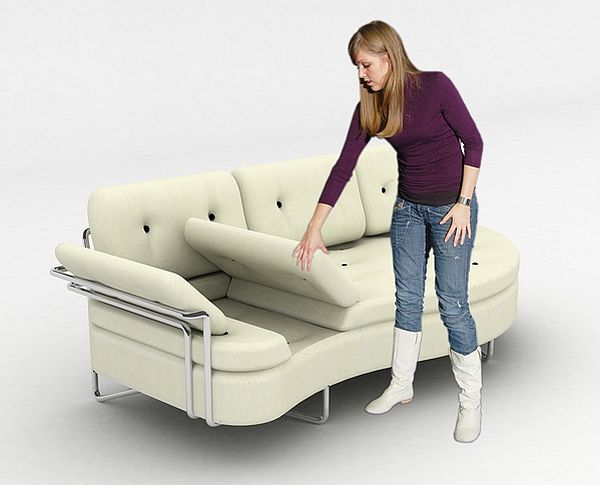 In a lifestyle where laptop and other utilities have become unavoidable, working posture has become a big problem. Routinely, while working on laptops, professionals, especially students, generally sit with a curved posture which later results in back problems. Karup Partners A / S in collaboration with Futon have developed a concept of Multifunctional Futon Furniture as a solution.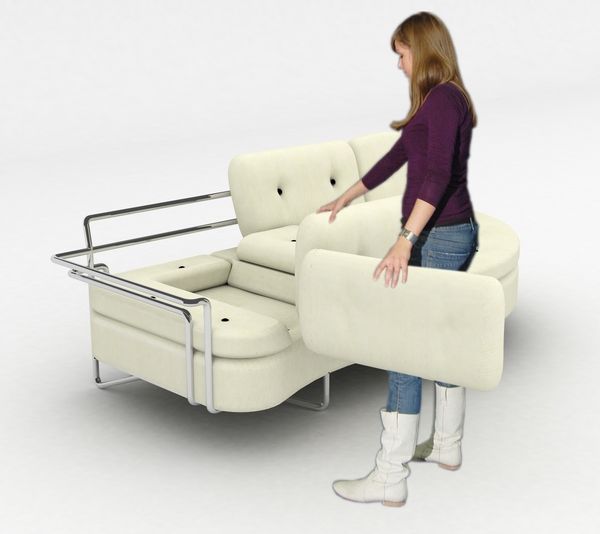 The Multifunctional Futon furniture not only caters to the purpose of three seater sofa but doubles up as a laid back laptop working seat. A minor juggling of foamed cushions makes way for the laptop working seat. This also makes it user friendly.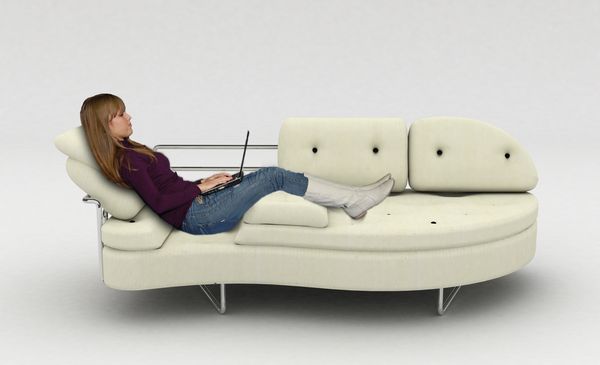 The sofa when assembled to a working-with-laptop posture supports every part of the body while working. The back is supported by the foamed seat of the sofa placed at the back. A cavity is created by removing the sofa seat. This cavity further gets the back in line with the placement of the cushion. The cavity also provides rest to the lower part of the body by raising it a little. This also lends comfortability as the laptop is automatically placed at eye level. The Whole design is molded in a steel frame.
The design is unique and of immense utility. It is sure to click with the users as it can adapt to any body type and body posture.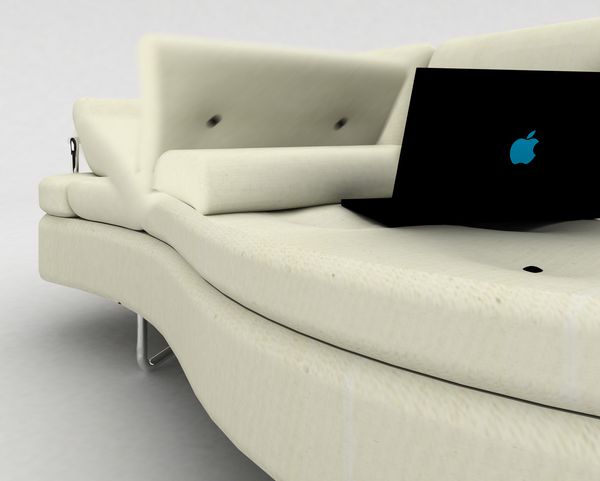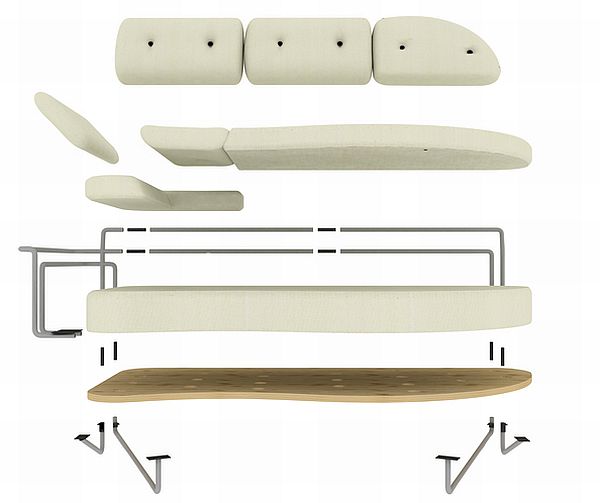 Via: Laennercarbonmade