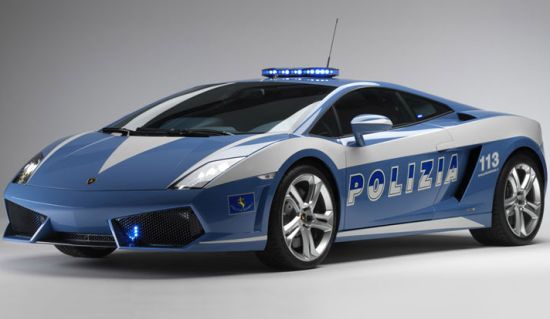 I never wanted to be a cop, but the all-new Lamborghini Gallardo LP560-4 Polizia makes me feel sorry for the same. Just imagine a cop driving down the highway in a Lamo! Well, Lamborghini S.p.A. has introduced a police version of their newest super sports car, the Lamborghini Gallardo LP560-4 Polizia, to be used by the Italian police force. The previous Lamborghini Gallardo Police Car has been used by the Italian police department since 2004 and it enjoys a top speed of 203 mph. Two Gallardos, which are already in service, have clocked nearly 87,000 miles and 62,000 miles of patrol duty respectively. The new Lamborghini Gallardo LP560-4 Polizia, just like its predecessor, is meant to be the fastest and the most famous (notorious for the bad guys) police car. The proof of reliability comes from the fact that none of these cars have required major repairs. The on-board high-tech equipment allows highly effective control and makes these beauties the best chasers on the highway. The car can do automatic number plate tracking and send real-time transmission of images to control rooms.
The new Lamborghini Gallardo LP560-4 Polizia comes fitted with a high-tech video system that sends the images of the suspicious vehicles in real time to the police station. At the same time, the videos are stored and used for automatic number plate retrieval. Moreover, the Gallardo is packed with an array of police equipment, including a gun holster, police radio equipment and the traditional hand-held stop sign. To address the need for urgent medical transportation, the Gallardo's luggage compartment features a specialized refrigeration system for safe transportation of donor organs.
To ensure that the new police car reaches top speed than regular service vehicles, they aerodynamically optimized the police beacon on the roof. Blue LEDs are there around the base to make sure the visual signal is never missed. The roof-mounted lighting is complemented by blue LED signals on the front, sides and rear of the light's aluminum shell. The four sirens fitted into the front and rear of the Gallardo generate instantly recognizable audible warning signals.
Everything about this police version of the Lamborghini super sports car is simply outstanding. How do they hire there in Italy? While I figure out that, you can hit the jump to see more shots of the stunning car.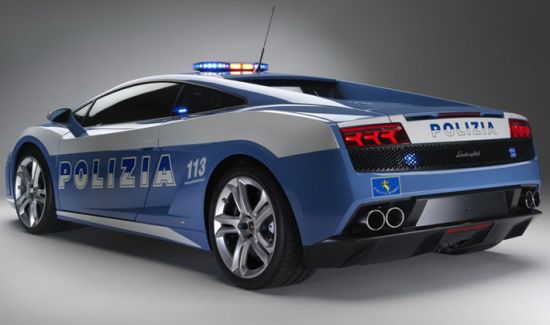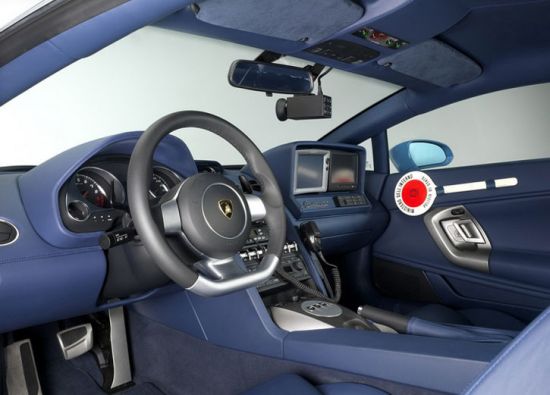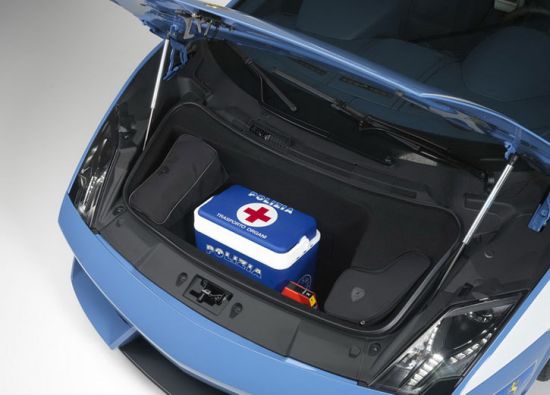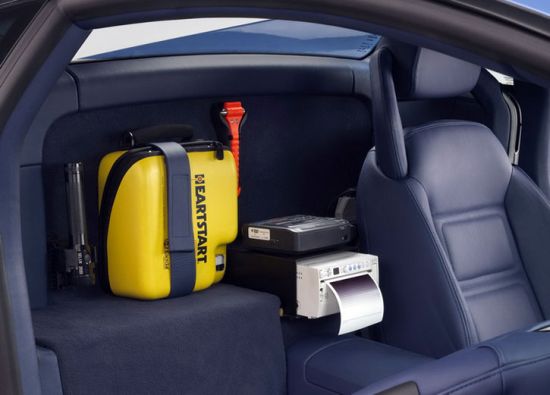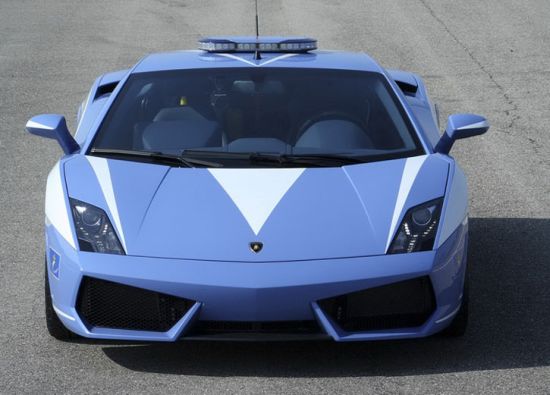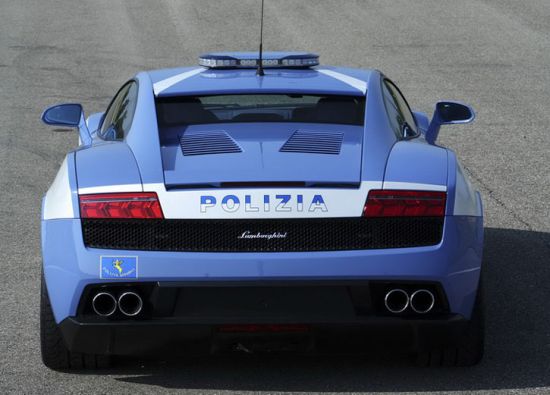 Via: Yatzer