So far, watches have been used for telling the time but with the technology, new high tech designs are replacing the regular wristwatches that we wear daily. All those who are watch lover and want more from their timepiece, below are some geek friendly watches with awesome features.
Vain Transparent Watch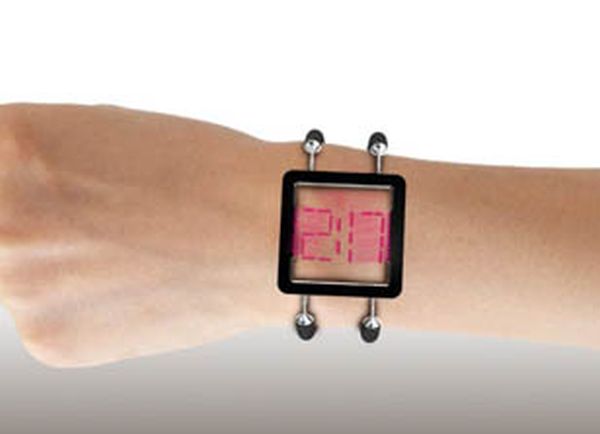 With the Vain watch, you would not be able to tell whether the watch is showing time or your skin. The vain watch has a transparent face and the time is displayed with the help of LED lights. The watch comes with different LED colors adding brightness to your pretty watch.
On Air LED Watch
On Air LED watch designed by Tokyoflash Japan, is a simple and elegant watch. On Air watch has the latest technology and comes with the different and colorful LED display, it also has a backlight that only lights up when you need it. The watch shows the number only when you swipe your finger on the watch display.
E- Clock
Tokyoflash a Japanese company has presented a new concept watch E-Clock. This stylish watch will show time in two different ways, with lines and digitally. E-Clock comes with a Bluetooth receiver, which connects to your smart phone, the moment your phone will ring or will receive a message the watch will vibrate. It is made of stainless steel and even looks like a bracelet.
Luna Crystal Watch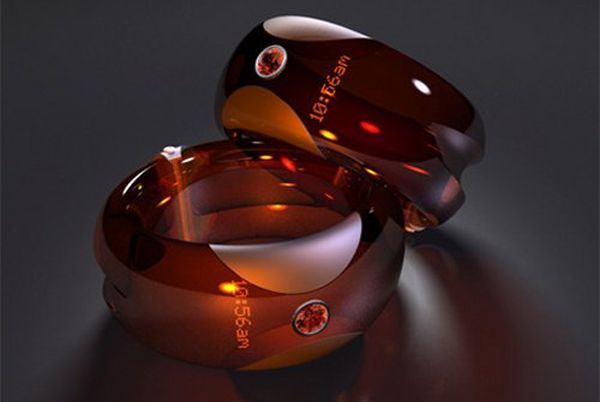 This watch is certainly a fashion watch with the simplistic functions, comes in different range of colors with Signity gems. You have to touch the two points for the time display and it will look like as time is floating inside the crystal watch. The Luna Crystal Watch is made of Spessartite Garnet, crystal and stainless steel.
Sensai
Sensai is a futuristic and intricately designed watch, the red and green LEDs show the time. The watch is adjustable and can be fitted to any wrist, gives the appearance of one piece bracelet. As it is made of lightweight aluminium, Sensai watch gives you a comfortable feel on your wrist.
Summary
We all want to look different from others in respect to fashion or even owing something like watches. These LED watches are futuristic and will tell you the time in a fun and interesting ways. The LED watches have given another dimension to watches, above are one of the few stylish and flair looking watches.