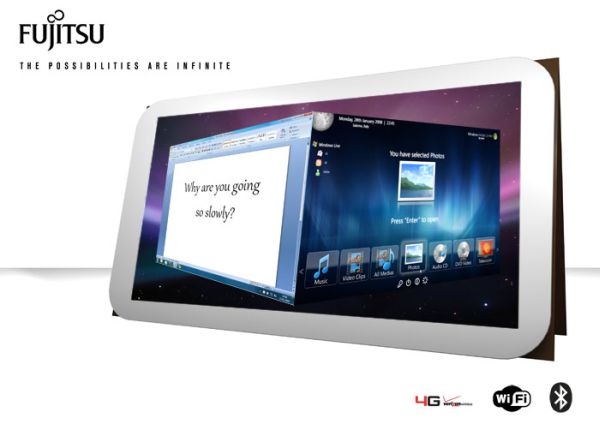 Alan Donnelly, a product designer from Dublin, has come up with an all new ingenious idea for all those techies out there. A portable computing gadget, with a USB to charge your "LifeBook" just anywhere, it comes equipped with an built-in camera which not only senses all hand movements, but eye movements as well. One can physically slide the screen by just waving his or her hand without even touching it. Projecting gracefully from the top to the screen on any surface is the key pad. Adorning the screen are multiple desktops with a 3D screen using horizontal or vertical head tracking. Swell or compress images via zoom in and zoom out by physically stretching air, which will make you fall in love with it.

This gadget will make your life wireless in true terms. From wireless charging to wireless printing, this makes the cumbersome processing and transferring data a child's play. Wirelessly print your documents by positioning the Fujitsu LifeBook on top of a printer or transfer data by simply lodging a USB on top or near a LifeBook.
Oops! Your LifeBook is not charged and can't find the wire. Don't worry, just place it on the charger and see it coming back to life again. View your pictures without wires intact by putting your camera on the LifeBook. With a folding leather case and a stand to add to its exquisiteness, Fujitsu without any doubt succeeds in designing a rational yet a very modern product using present day's technology in a smart manner.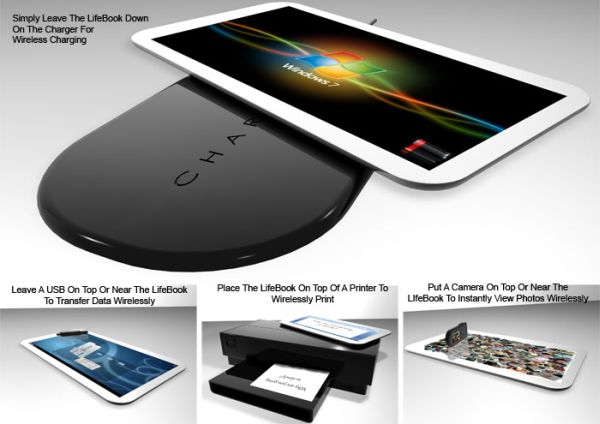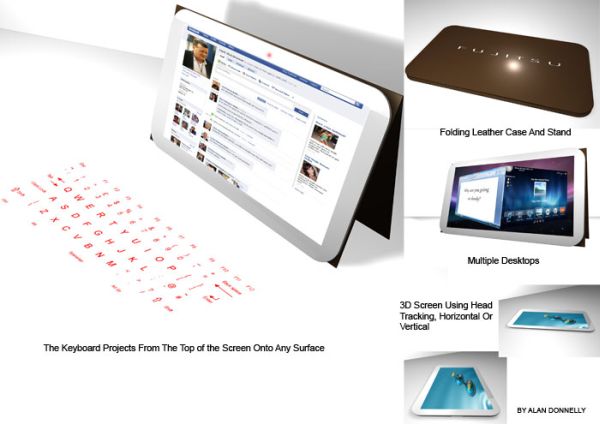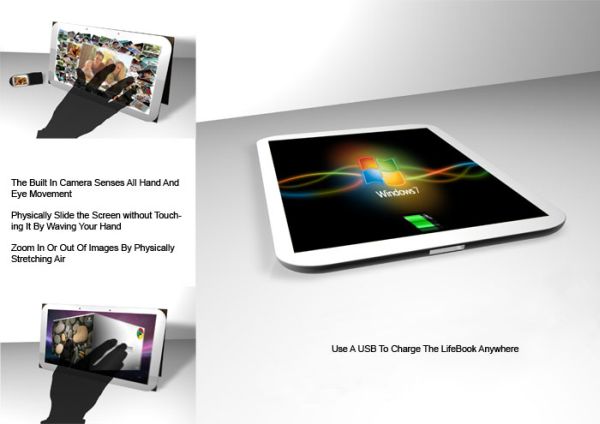 [Cheers Alan]